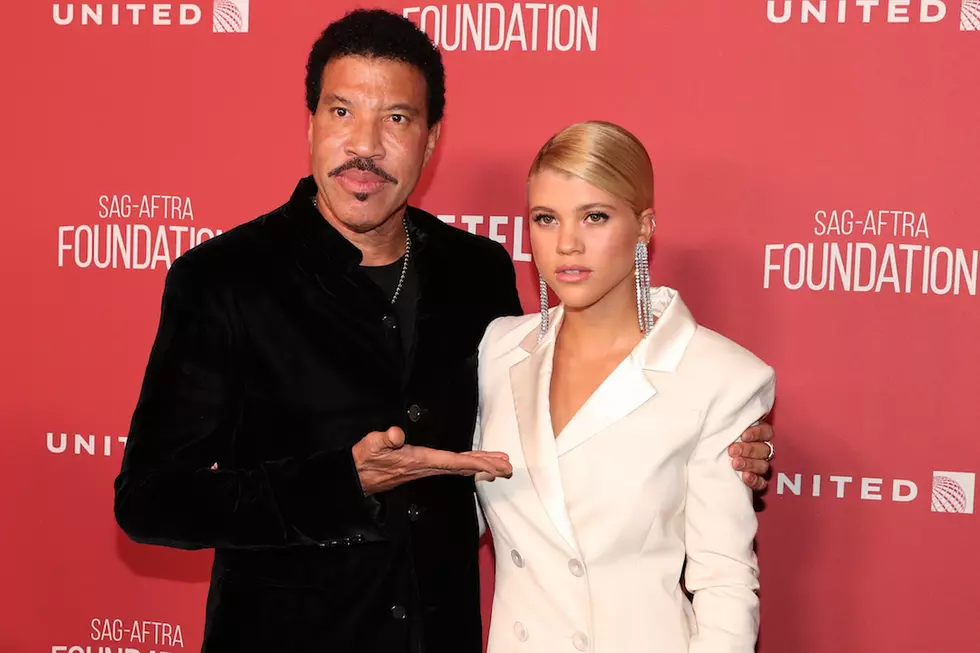 Lionel Richie Insists Daughter Sofia's Relationship With Scott Disick Is 'Just a Phase'
Christopher Polk, Getty Images for SAG-AFTRA Foundation
Though indifferent about his children's dating life, Lionel Richie's keeping a close eye on his youngest daughter's current relationship.
In a recent chit-chat with the Telegraph, the "All Night Long" crooner weighed in on his feelings about his 19-year-old daughter, Sofia Richie, dating Keeping Up With the Kardashians star Scott Disick, who is 15 years her senior.
The five-time Grammy Award winner laughed off the commotion surrounding his model daughter's romance with the 34-year-old personality, joking that the facts of their relationship is only an act of playful punishment for the puppy love he once felt during his own youth.
"I know what my parents meant when I came through the door with my Afro and my girlfriend and said, 'Dad, I'm in love' and [he] looked at me and said 'Okay, we're going to leave you alone for a minute and you'll figure it out,'" the 68-year-old musician recollected. "My daughter is getting me back for my Afro days!"
Since then, the lovebirds have been pictured publicly just about everywhere, from romantic getaways to fancy dinner date. Just recently, the twosome celebrated their very first Valentine's Day together with yet another sweet, PDA-heavy Instagram photo.
So what does Papa Richie think about all the hubbub? Even though he has openly stated that his daughter's suitor is "a very nice guy," he doesn't believe their relationship is as serious as the masses would like us to believe. In fact, Lionel reasoned that Sofia's high life with Disick might simply be a stage of life that will come to pass in the future.
"She's 19. When you're 19 you know everything. Is it going to be for life? I don't know," Lionel said. "But for right now it's just a phase and I'm going to stand real still in the corner, get me a good drink and not make too much noise."
"When you hang around the reality world, who knows what you are really doing? This is a well-oiled machine, the Kardashian machine," he added. "I don't really know what to think. I told Sofia I will have no opinion. I'll continue to be my cheerful self and move on."