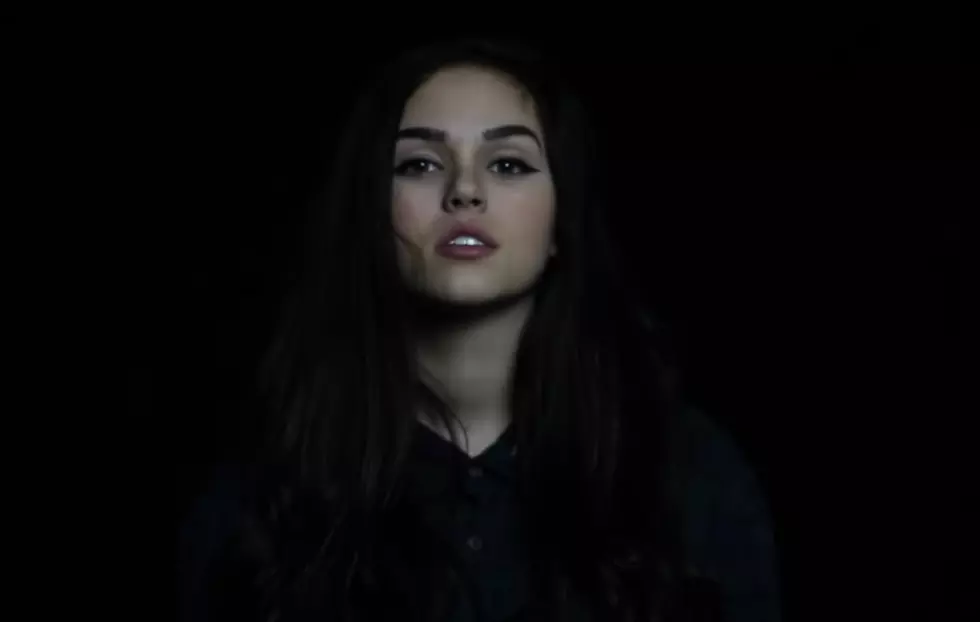 Maggie Lindemann Cements Her Dark-Pop Princess Status With 'Things'
YouTube
After her promising "Knocking On Your Heart" debut single and its followup "Couple of Kids" both made a dent in the iTunes Alternative Chart, the singer-songwriter has returned on what might be her best track yet. With the Jayson DeZuzio-produced "Things," Maggie Lindemann is gunning for a place alongside Halsey, Lorde and fellow pop contemporaries who favor contemplative tunes that take their time over glittery turn-up bangers.
The video, released today (February 5), is a fitting visual counterpart for the song's heavy-lidded sound, alternately neon lit and casting Lindemann half in darkness. She sings in praise of her beloved's "little things, and not so little things," maintaining a searing level of eye contact with a confidence beyond her 17 years, and rocking a cat-eye and brow game we'd call "on fleek" if it was still socially acceptable to use that phrase in 2016 (it isn't).
"Things," Idolator reports, is the first official single from her upcoming full album — and while it could be considered a distant sonic cousin to Selena Gomez's cooing "Good For You" off Revival, it has an adumbral quality its predecessor doesn't quite possess, and an intensity Lindemann will hopefully lean into on forthcoming tracks. Watch the "Things" video below.
Lana Del Rey's Dazzling Onstage Moments, In Pictures