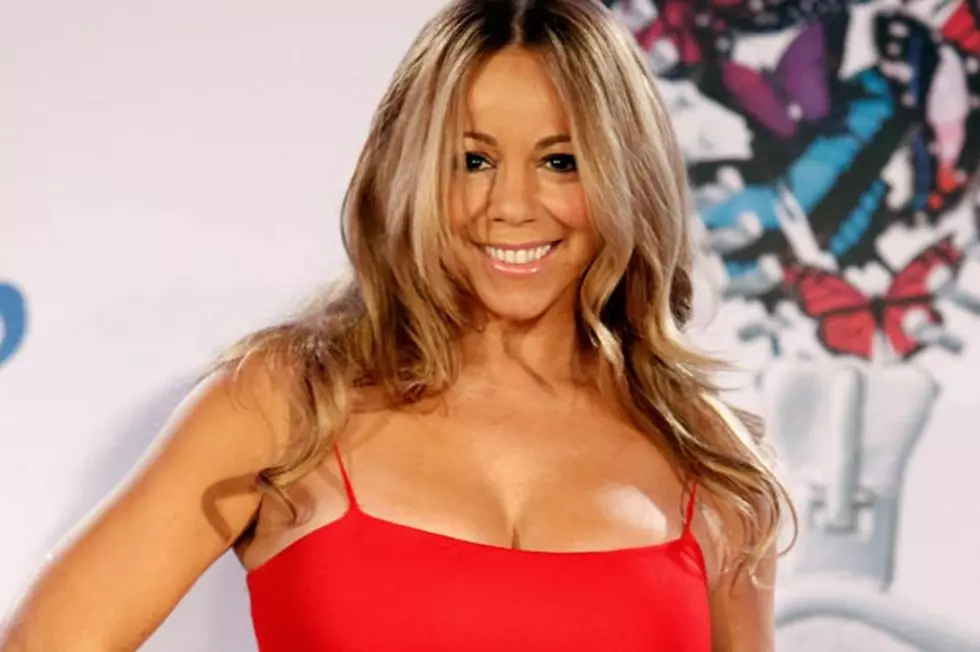 Mariah Carey Once Requested a Staircase Assistant
There's diva, and then there is D-I-V-A. That's just what Mariah Carey is, according to the dressing room demand she made of British TV host Alan Carr's talk show. Mimi apparently requested that she have a staircase assistant. A what? What school grants degrees in such disciplines? Wait, Let us explain.
We've all heard of the crazy requests stars make on their tour riders and to TV shows in order to transform sterile dressing rooms into comforting, homey spaces via familiar and preferred items such as black towels, fruity candles, specific beverages, required thermostat settings and more.
Oh No They Didn't reports that Carr recalled the time that Carey appeared on his show and her most diva-like request was the aforementioned staircase assistant. No, it's not an exercise machine or even an exercise app, either! Dem babies' mama wanted a real, live human being to check the stairs for her, to see if she could walk down them!
Now, before you grunt, groan, hoot and holler about Carey's diva-like antics with such a request, remember, she wears heels, and very high ones at that. So she has to be extra careful when descending or ascending staircases. She could have lost her footing, taken a nasty tumble and then canceled her appearance, which means everybody, including Alan Carr, would have lost.
If she fell and got hurt, she could have sued, as well. So you see, it was a pre-emptive measure where everyone involved benefitted. Does it really cost any extra money or time to have someone peep the stairs in advance? At least she didn't ask to be carried (or Carey-ed) up and down the steps. Now that would be divalicious.
Carr also said Carey requested a pricey bottle of champagne, too. Whatever a diva wants, a diva gets.