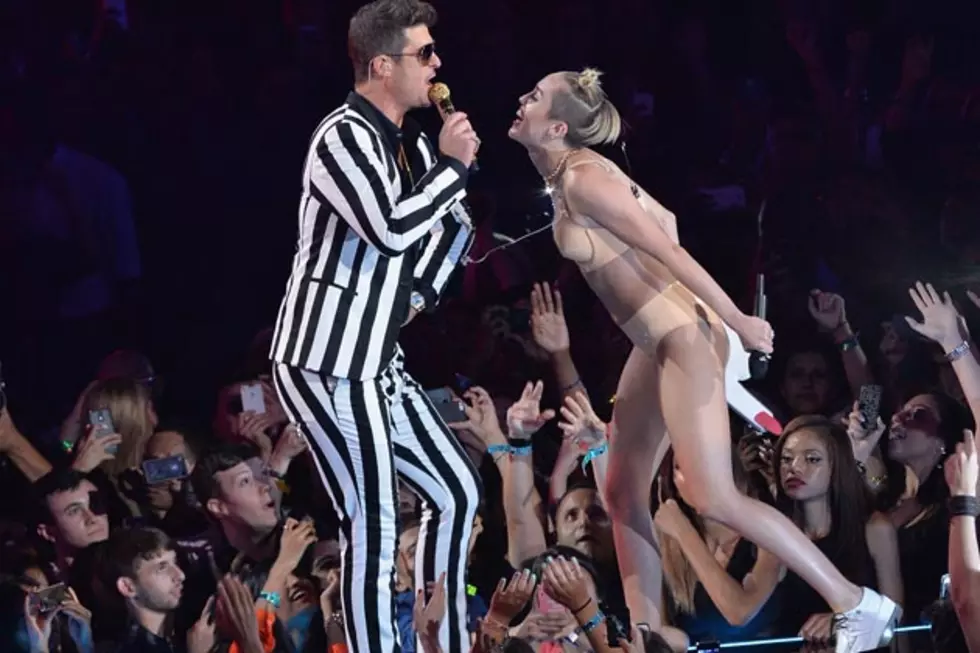 Was Miley Cyrus' Planned Vogue Cover Canceled?
Rick Diamond, Getty Images
If there is one woman in the fashion world of which you do not want to run afoul, it's Vogue editor-in-chief Anna Wintour. Word is the iron-fisted and helmet-bobbed doyenne of fashion publishing had planned to put Miley Cyrus on the magazine's December cover but that she has nixed those plans in the wake of Cyrus 2013 MTV VMAs twerkathon.
Rumor has it that Cyrus was already shot for the December issue but once Wintour, who has also reportedly refused to grant covers to Kim Kardashian and Victoria Beckham, got a load of the starlet's foam-finger fun, she decided to take the issue's cover feature and spread elsewhere.
A source said, "Anna found the whole thing distasteful. She decided, based on Miley's performance, to take the cover in a different direction."
So while Cyrus may have gotten tongues other than her own wagging over her performance, igniting fierce debates in the national conversation, she did so at a cost of losing a major, major mag cover because of it. Vogue covers are the pinnacle of the fashion media and they don't come lightly. So on that front, Cyrus' subsequent publicity over her VMA antics came at quite a price. It's up to her to decide which was more important, but losing a Vogue cover has to sting.