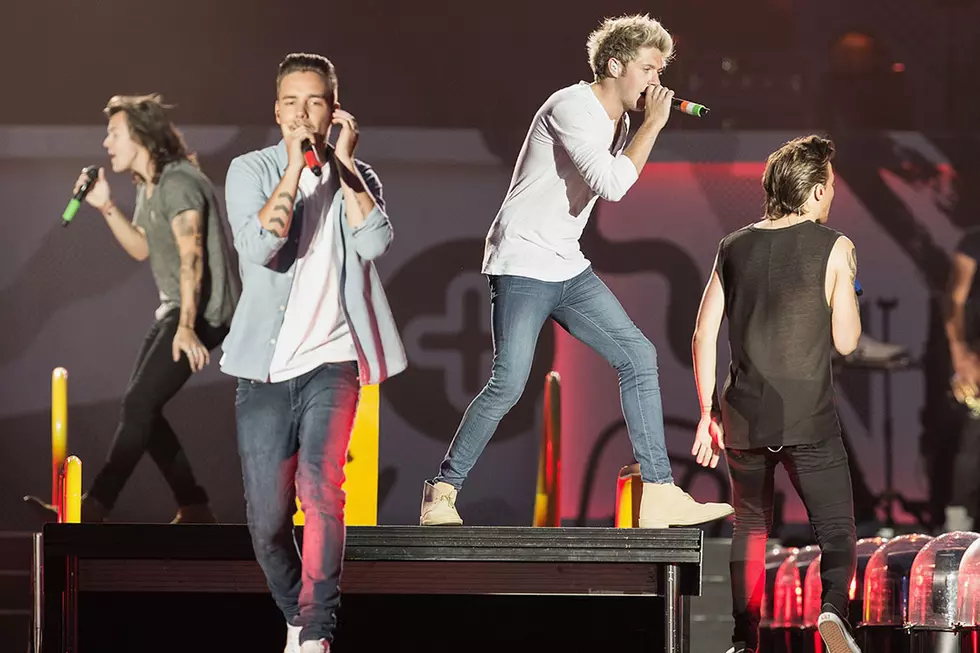 Watch One Direction Perform 'Drag Me Down' Live After Shattering Records
Mat Hayward, Getty Images
Directioners understandably freaked out at the concert when Harry Styles kicked things off by singing the lyrics, "I've got fire for a heart / I'm not scared of the dark." The crowd erupted with cheers as the audience realized they were the lucky group to experience the first piece of work of the post-Zayn Malik era.
The guys had every reason to be celebrating on stage: Gossip Cop reports that "Drag Me Down" shattered iTunes records by becoming the fastest single to reach No. 1 on the charts in 80 countries, which happened just minutes after its release.
"It's the first song from the new album that we've been working very, very hard on. We can't wait for you to hear it," Liam Payne revealed after "Drag Me Down" made its debut.
One Direction are currently traveling around the U.S. as part of the On the Road Again Tour. Their next stops include Pittsburgh, East Rutherford and Baltimore.
Click on the fan-captured video above to check out the band debuting "Drag Me Down" to the Indianapolis crowd.
See One Direction Through the Years