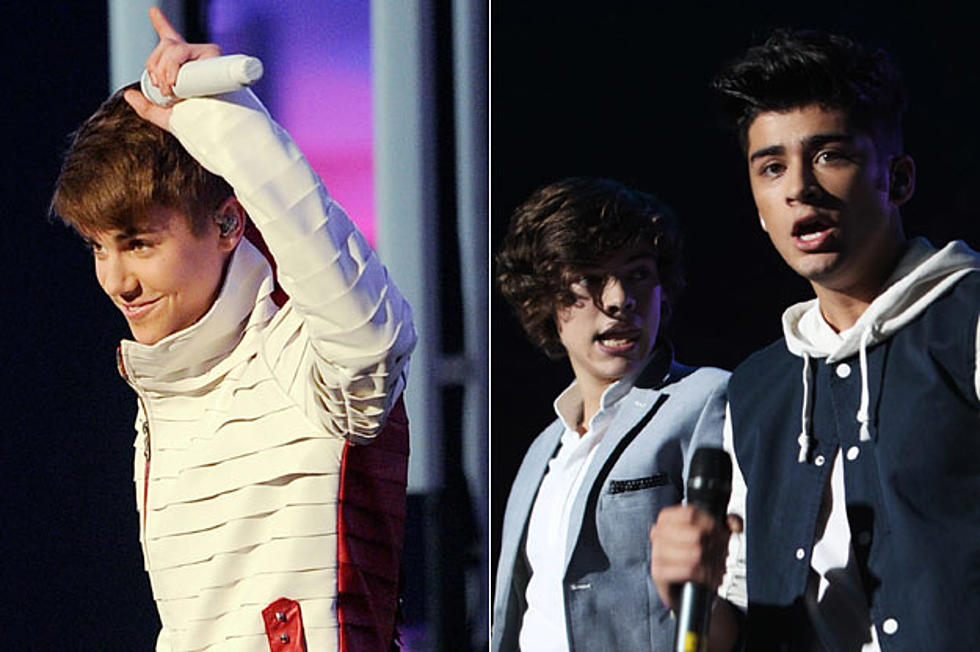 One Direction Not Recording With Justin Bieber
Speculation of a collaboration ran rampant this week when the British boy band tweeted that they were in the studio with Bieber, but it turns out they were just getting a first listen at some 'Believe' tracks and not recording with the solo superstar.
"No, we just went down there to have a look around at his recording stuff and he invited us down to have a listen to his album," Liam Payne revealed to Access Hollywood. "He's a nice guy and we had a good [listen] to the album, but I don't think there's any collaboration in the cards." Though disappointing, it may be for the best. Can you imagine what would happen if that many teenage girls' hearts exploded at the same time?
However, all hope isn't lost. Bieber's manager, Scooter Braun, revealed that a collaboration isn't completely out of the question. In March, Braun responded to a Belieber-Directioner asking about a project with the two phenomena. "Very possible," Braun wrote. "he likes them and thinks they are good dudes. all people of that generation should be there to help EACHOTHER."