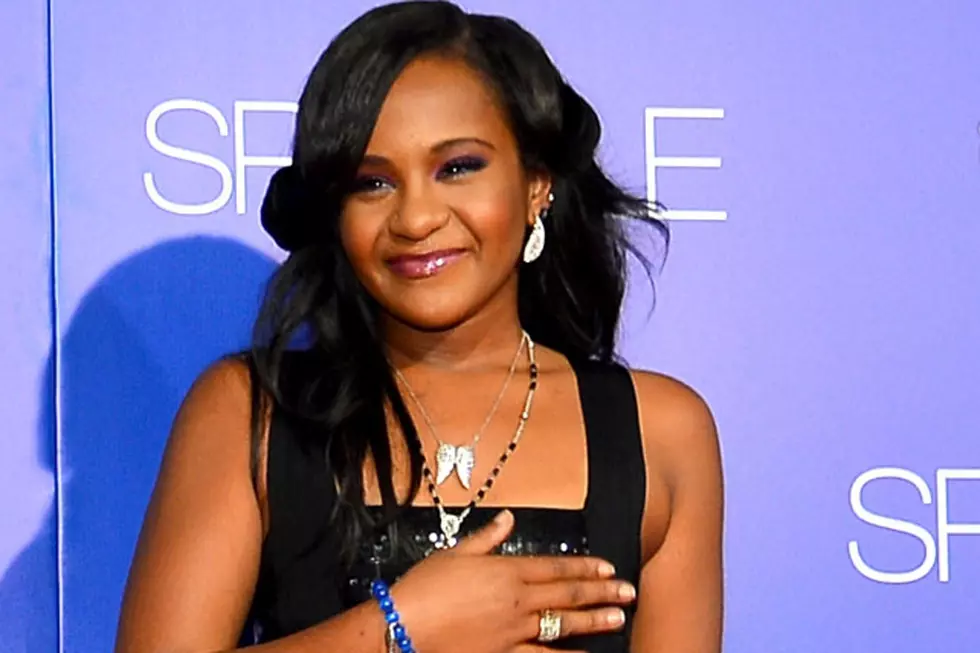 Police Are Investigating 'Foul Play' in Bobbi Kristina Brown Incident
Frazer Harrison, Getty Images
As Bobbi Kristina remains on life support and her family have been gathering around her for support, police are investigating the details around her drowning last weekend, People reports.
"Foul play is begin investigated," an unnamed source who is close to the family tells the magazine. "Including drug use and possibly cover up to remove evidence from the crime scene."
Apparently Bobbi Kristina, who's the only child of Whitney Houston, has sustained injuries when she was found face down in a bathtub filled with water, and no one is certain what caused them, CNN reports. And now it looks like her boyfriend, Nick Gordon, is being investigated to see if he had any involvement in the incident.
The couple allegedly had a volatile relationship, which clued authorities into the possibility that she and Nick got "into a possible altercation more than an hour" before Kristina was found in the tub, according to TMZ.
The investigation is still underway, and we're sure that more details will surface in the coming days. Police have said that they will be following the evidence to see where it leads.
In the meantime, Bobbi Kristina is still on life support. Her family have been staying by Kristina's side with some even saying their goodbyes to her.