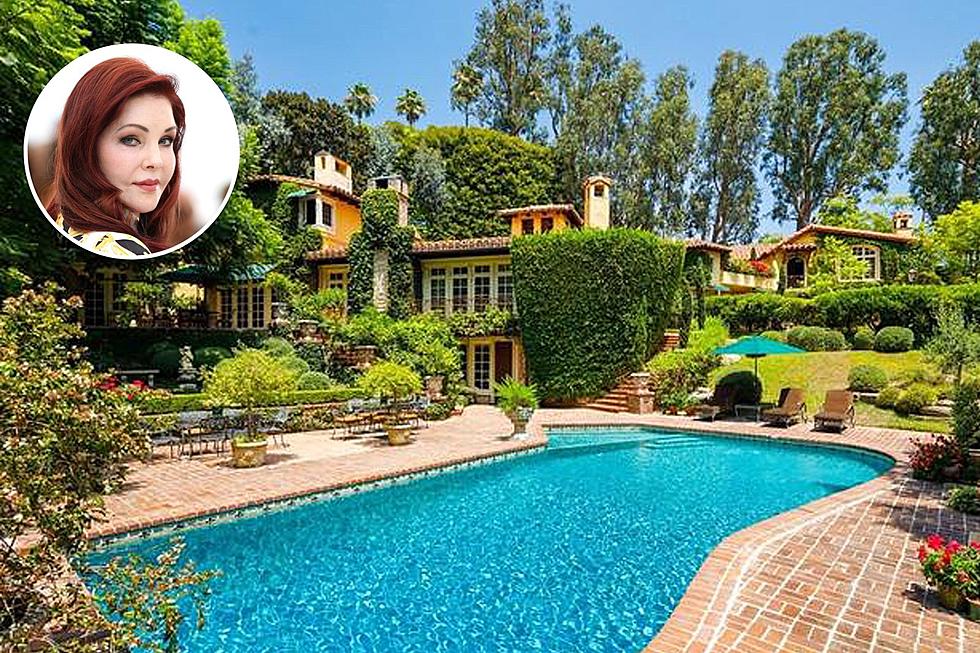 See Inside Priscilla Presley's Staggering $13 Million California Mansion
Jonah Wilson, Hilton & Hyland / Pascal Le Segretain, Getty Images
Priscilla Presley lived the good life in her incredibly lavish estate in Beverly Hills, and pictures show a luxury residence fit for music royalty.
The former Dallas star and wife of Elvis Presley lived in a spectacular 7-bedroom, 8.5-bathroom, 8,952-square-foot villa that sat on 1.08 acres of prime real estate in one of the world's most exclusive zip codes, 90210 in Beverly Hills. The private estate is gated, and carefully manicured grounds offer a mix of luxury and privacy.
Built in 1951, the villa has been carefully maintained and updated over the years. The vine-covered exterior of the mansion includes a pool, a tennis court, covered seating and an outdoor fireplace, trimmed hedges, stone walkways and more. The sumptuous interior includes vaulted ceilings with exposed beams, polished dark hardwood floors, oversized windows and arched openings that give it an especially formal and opulent feel.
The mansion includes formal living and dining spaces, multiple fireplaces and a sweeping staircase. The master bathroom features an oversized sunken tub and a well-appointed sitting area, and most of the interior rooms open onto porches that overlook the grounds of the estate.
The house has been updated to include central air, and it features parking for eight vehicles.
Presley listed the estate for sale in September of 2020, initially asking $16 million for the property. She subsequently dropped the price to $14.5 million, and sold the opulent residence for $13 million in December of 2020.
Presley then downsized to a 3,200-square-foot penthouse in Century City. Scroll through the photos below to see inside her former Beverly Hills estate, and keep scrolling to see inside her luxury condo, as well as several homes her daughter, Lisa Marie, owned before her death in January of 2023.
PICTURES: See Inside Priscilla Presley's Spectacular Estate
PICTURES: See Inside Priscilla Presley's Spectacular Penthouse Condo
Priscilla Presley has downsized considerably in recent years, but she still lives a life of absolute luxury. The actor, businesswoman and former wife of rock icon
Elvis Presley
lives like a queen in a penthouse condominium that has every amenity of a top-flight celebrity mansion.
PICTURES: See Inside Lisa Marie Presley's Stunning California Estate
Lisa Marie Presley was living in a stunning mansion in Calabasas, Calif., at the time of her death, and the estate has now gone up for sale for $4.6 million after extensive renovations.
PICTURES: Look Inside Lisa Marie Presley's Oceanfront Florida Mansion
Lisa Marie Presley's former mansion in Florida is for sale, and pictures show a stunning oceanfront property fit for rock royalty.