Priyanka Chopra 'For Sure' Would Have FaceTime Sex With Husband Nick Jonas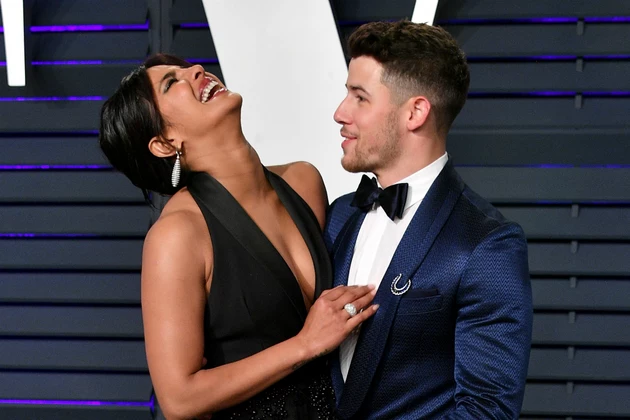 Priyanka Chopra would totally have FaceTime sex with husband Nick Jonas.
During an appearance on Watch What Happens Live on Thursday (Mar. 21), the Isn't It Romantic star had no problem talking about her sex life with the Jonas Brothers singer. When host Andy Cohen asked her "Do you believe in sexting or FaceTime sex during long stints apart?" she replied "for sure" without any hesitation.
She was then asked if she has ever help Jonas manscape, to which she replied "no" before revealing she once helped him fade his haircut. "I don't know if I could do the manscaping thing," she added.
Elsewhere in her interview, the actress shut down any speculation that her recent comment on Miley Cyrus' Instagram pic was shady—because, let's face it, it did sound super shady. In case you missed it, Cyrus posted a screenshot of a DM Jonas sent her, praising her recent throwback shots. Chopra then chimed in as well, writing, "Lol. Haha…Hubby is right. These posts are (fire emoji)."
According to Chopra, she's a fan of the singer and even praised what a great wife she is to Liam Hemsworth before revealing there's been talk of the couples "going on a double date at some point."
Check out Chopra's WWHL interview below:
Subscribe to PopCrush on
Celebrity Couples Who Got Engaged in 2018