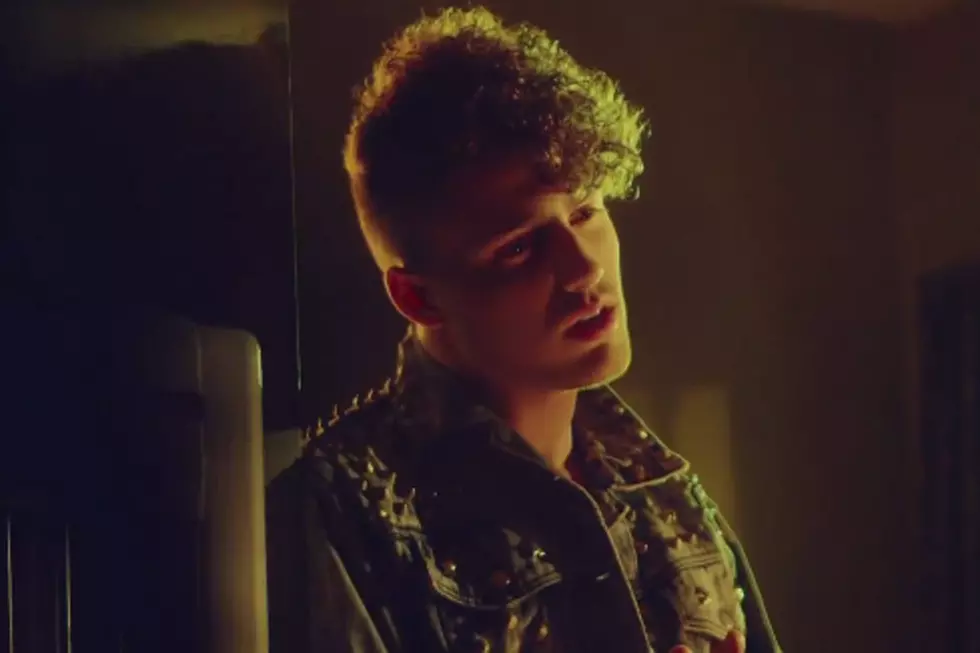 Watch Rilan's Gritty, Punk Rock-Inspired 'Hotel' Video [EXCLUSIVE]
YouTube
Rilan's new music video for "Hotel" has the edginess of "Chemical" with the grit of a night in a seedy inn. The singer, who teamed up with director Ethan Lader, explores the adage "If these walls could talk" in his visual.
"For 'Hotel,' director Ethan Lader and I wanted to do a themed video — something grungy to contrast the sleek sound of the record," Rilan told PopCrush. "1980s punk rock immediately came to mind. The song's about doing what you're not supposed to be doing. Who better than to embody that mentality than retro rebels clad in denim, spikes and leather?"
We totally agree! Sure enough, the video finds Rilan at a neon-lit hotel in the middle of the night where he takes us behind the closed doors of the rooms. It's intimate and provocative — a perfect fit for such a polished song.
"I know he says I'm a bad boy, baby / I got secrets, no way he can trust me with the center of his world / Soon the walls will start shaking / The earth will be breaking / My body's aching for you / Your hands are shaking / Your heart is racing / If they knew what we do in this hotel room," he sings.
You can check out the premiere of Rilan's "Hotel" in the video above! Be sure to head over to iTunes to pick up a copy of the track!