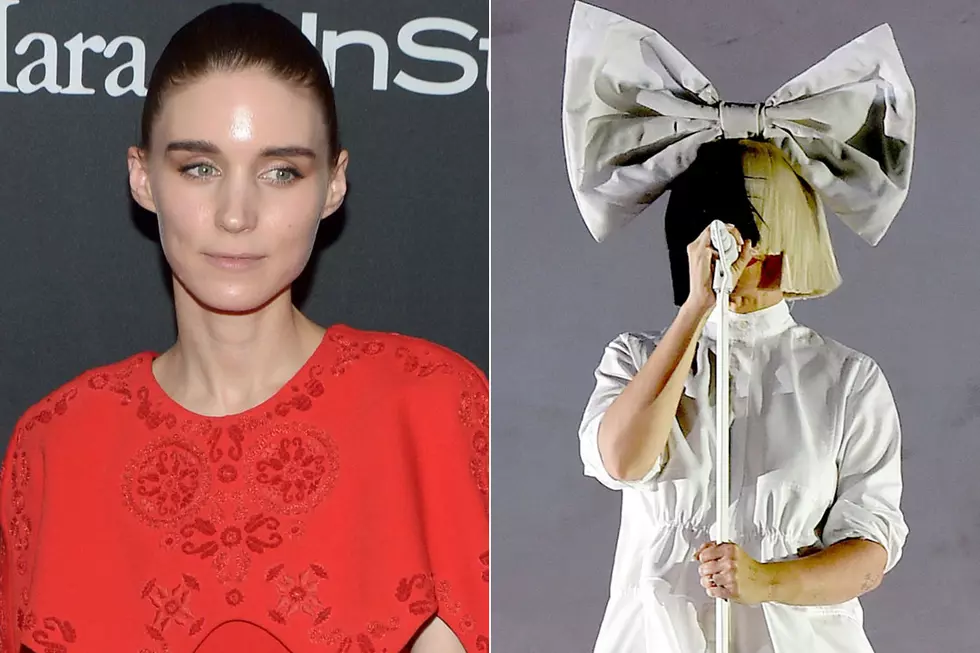 Rooney Mara Will Play A Pop Star in Drama Soundtracked by Sia
Matt Winkelmeyer / Kevin Winter, Getty Images
Rooney Mara is gearing up to explore the highs and lows of pop star life, and she'll be aided by the sweet sounds of Sia.
Mara will star in director Brady Corbet's forthcoming drama Vox Lux, which will follow the 15-year career trajectory of a pop star named Celeste, according to Deadline. Better yet, the film's accompanying soundtrack will feature original songs written by actual pop star Sia.
The movie — which serves as a follow-up to Corbet's critically acclaimed 2015 historical drama The Childhood of a Leader — will begin in 1999 and end in present day, and will track "the important cultural evolution of the 21st century via [Celeste's] gaze."
Considering the vaguely inspirational nature of the plot -- Deadline further reports Vox Lux will chronicle Celeste's rise "from the ashes of a major national tragedy to pop superstardom" -- Sia's penchant for writing uplifting anthems will likely serve as a fitting soundtrack.
"I know how to choose tracks that feel like they're anthemic, or that seem to have an uplifting quality in the chorus," Sia admitted, during an illuminating 2015 interview with Rolling Stone where she discussed her songwriting. "It really seems like the general public responds well to songs about salvation or overcoming something, or that everything's going to be OK, or that things are fun."
Christine Vachon and David Hinojosa of Killer Films have signed on to produce the movie in conjunction with Brian Young of Three Six Zero Entertainment.
Shooting will reportedly begin in February 2017.
This Is What Sia's Face Looks Like Beneath Those Wigs