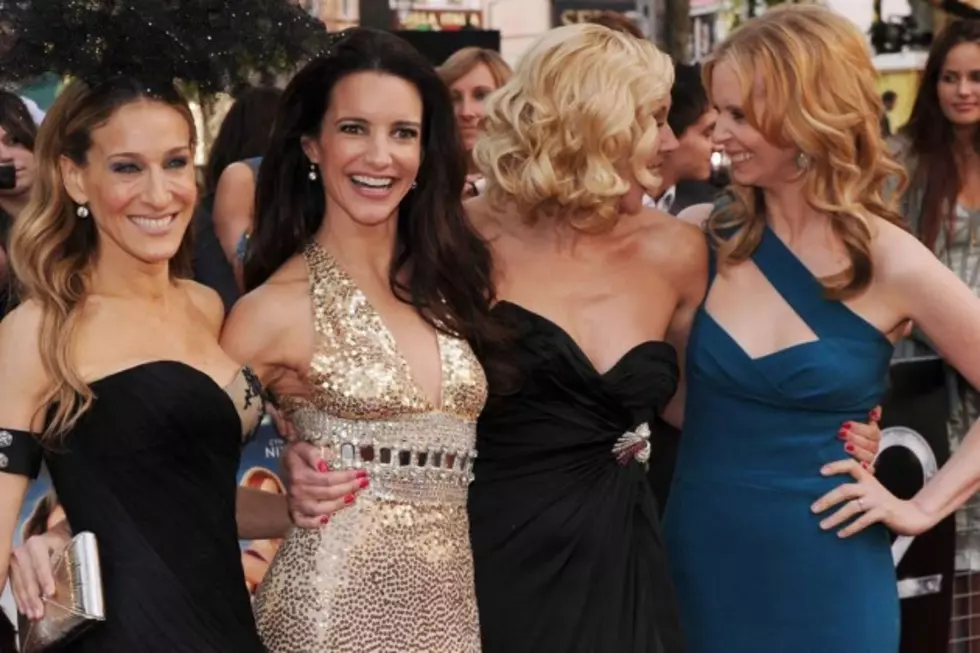 Sarah Jessica Parker, Kristin Davis + Jennifer Hudson Hint at 'Sex and the City 3′
Gareth Cattermole, Getty Images
Hold on to your Manolos, ladies, because it looks like 'Sex and the City 3' is happening.
It all started when Jennifer Hudson (who played Carrie Bradshaw's assistant Louise in the first two films) spilled the beans that a third movie is in the works.
"I think it might be [happening]," she teased to Dish Nation (in a video clip that you can watch here.) "I feel as though somebody just came to me talking about that. So if it's in the talks, look for it. And look for your girl Louise from St. Louis!"
Of course, JHud's revelation alone was enough to send tongues wagging, but then Kristin Davis and Sarah Jessica Parker amped up the rumor mill even more with their not-so-cryptic tweets to one another.
On Friday (Oct. 3), Davis tweeted at SJP, "Miss YOU XOXOXO!! <3" with a snap of the two from the 'SATC 2' premiere. Parker's response? Oh, just this totally subtle hint:
Of course, fans immediately started tweeting her asking to clarify the "news," and SJP replied once more:
Eek! Our thoughts? You can never have too much 'Sex and the City.' Bring on 'SATC 3'!