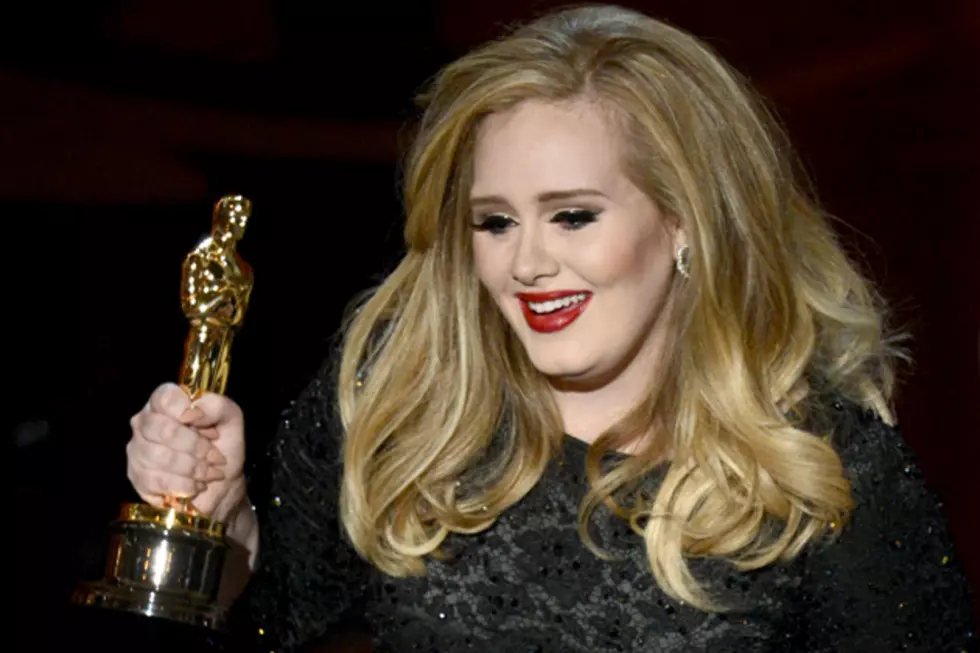 Adele Wins 2013 Oscar for Best Original Song for 'Skyfall'
Kevin Winter, Getty Images
Adele broke down into tears when she accepted her Oscar for Best Original Song for her James Bond theme 'Skyfall.' The singer, who performed the song moments before accepting her gold statue, was overcome with emotion and, well, why the heck wouldn't she be? She just won an Academy Award.
As if armfuls of Grammys and the Golden Globe, the latter of which she picked up for the same song in January, weren't enough! She can now add the title of "Oscar Winner'" to her vast and expansive resume. It must feel good to be Adele right now.
The singer also invited her co-writer Paul Epworth to the stage to accept the award along with her and even stepped back to let him give the bulk of the acceptance speech. She is such a class act. He thanked her last, saying she is the best person to work with. That, we do not doubt.
Adele even gave props to the Hollywood community as she left the stage, mouthing how wonderful it has been to her.
Congrats to the British songstress on her Oscar win for 'Skyfall.' Her son, a Golden Globe, more Grammys and an Oscar. Those are all new things Adele has welcomed into her life in the past six months. What a queen!
Watch the Adele 'Skyfall' Lyric Video