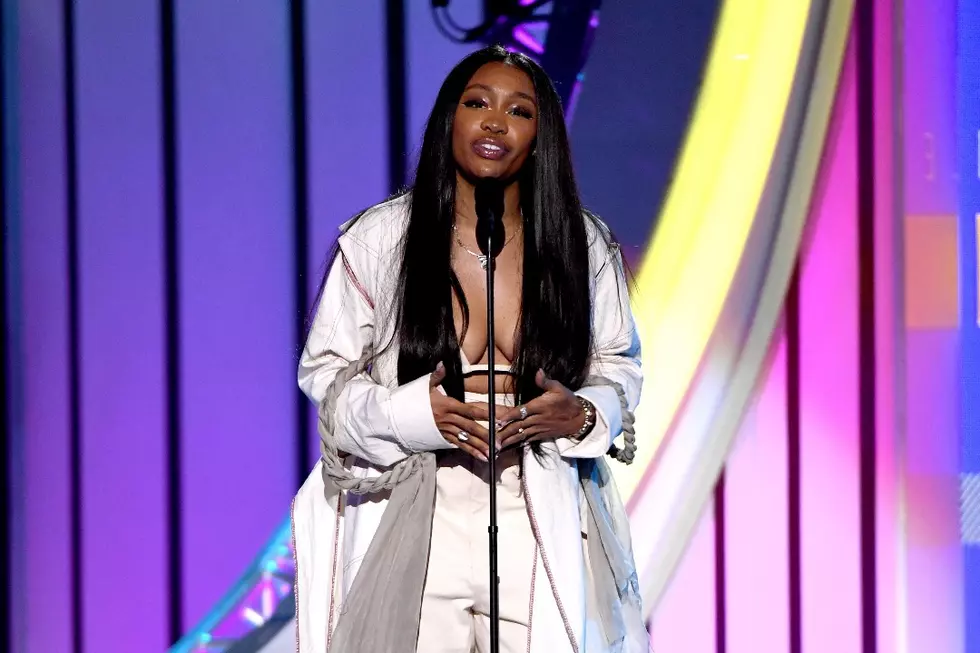 SZA Seemingly Racially Profiled, Accused of Shoplifting at Sephora
Ethan Miller, Getty Images
R&B star SZA took to Twitter to share her frustration after shopping for makeup at Sephora. According to her tweets, she was had security called on her when the store clerk apparently thought she might be trying to steal.
"Lmao Sandy Sephora location 614 Calabasas called security to make sure I wasn't stealing. We had a long talk. U have a blessed day Sandy," she wrote in a tweet. "Can a b---h cop her fenty in peace er whut," she added in another.
Sephora replied to SZA the next day, apologizing for the incident.
"Hi, SZA. We're sorry to hear about your experience at our Calabasas store and appreciate you bringing this to our attention. We want to let you know we take complaints like this very seriously and are actively working with our teams to address the situation immediately," they wrote.
"You are a part of the Sephora family, and we are committed to ensuring every member of our community feels welcome and included at our stores," the chain continued.

What the clerk apparently didn't realize was — besides SZA being an internationally-known musician that they probably have jammed out to — that she used to work at Sephora before her music career took off.
What makes this situation even more wild? She also starred in a campaign for Rihanna's Fenty Beauty, a line carried extensively by Sephora. Yikes.
Even though SZA has not responded to Sephora's apology tweets, she did retweet a fan video of herself singing a song she created about Sephora:
Though SZA didn't explicitly say that she was racially profiled in the incident, former Sephora employees and fans took to Twitter to explain that they've dealt with similar experiences at some of the makeup giant's stores.
Deleted Tweets Celebrities Wish We Never Saw