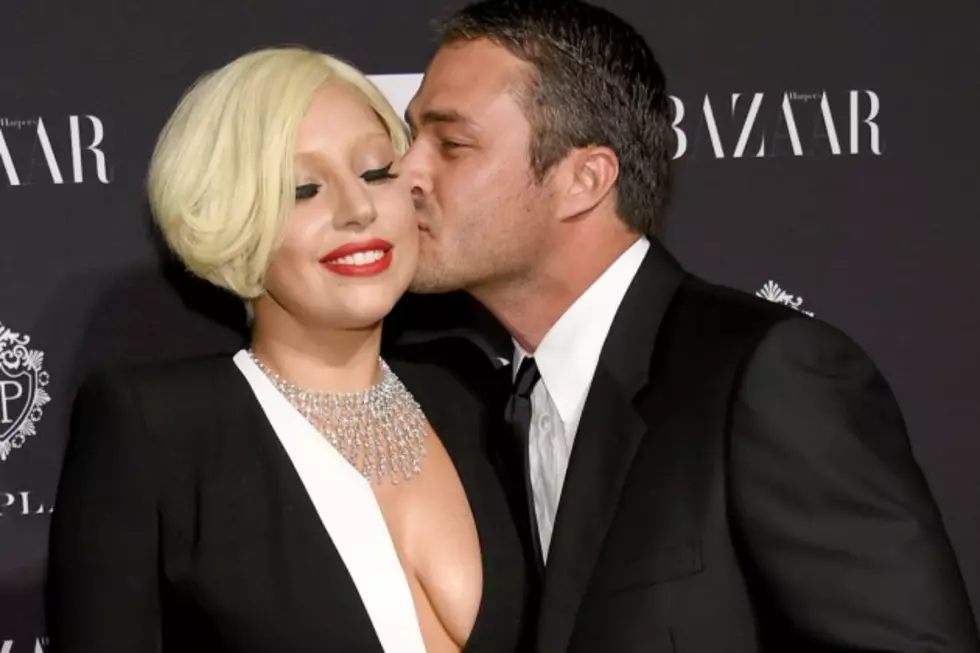 Taylor Kinney Melts Our Hearts With Lady Gaga Proposal Details
Dimitrios Kambouris, Getty Images
We were overjoyed when Lady Gaga announced her engagement to Chicago Fire star Taylor Kinney, and now the actor is spilling details on the proposal.
In an interview with the Chicago Tribune magazine, Taylor discussed the decision to get engaged, saying, "I just knew. It wasn't a lightbulb going off."
The Trib confirmed that the actor did get down on one knee when he asked for Gaga's hand in marriage. (Awww!) Taylor recalled the moment, telling the magazine, "It was in Manhattan. It was snowing, it was beautiful."
The feature focused a lot on style, so naturally Taylor touched on what he'll wear for his upcoming nuptials.
"I'll have someone help me out with a tailored suit that fits well and looks nice … but I'm not out there doing that on my own," he said.
Back in February, Gaga announced the exciting news on her Instagram, writing, "He gave me his heart on Valentine's Day, and I said YES!" She also included a photo of the sparkly heart-shaped diamond. The pair reportedly celebrated their engagement at Joanne Trattoria, the New York City restaurant owned by Gaga's parents.
Unfortunately, there aren't any known details about the wedding yet. Both stars are incredibly busy, with Taylor filming Chicago Fire and Mother Monster appearing in Season 5  of American Horror Story. Lady Gaga also recently launched her newest project, Emotion Revolution, which examines learning, decision-making and overall wellness of today's youth.
Think You Know Lady Gaga? Test Your Knowledge!
See Lady Gaga + More Celebrities' Look-Alikes