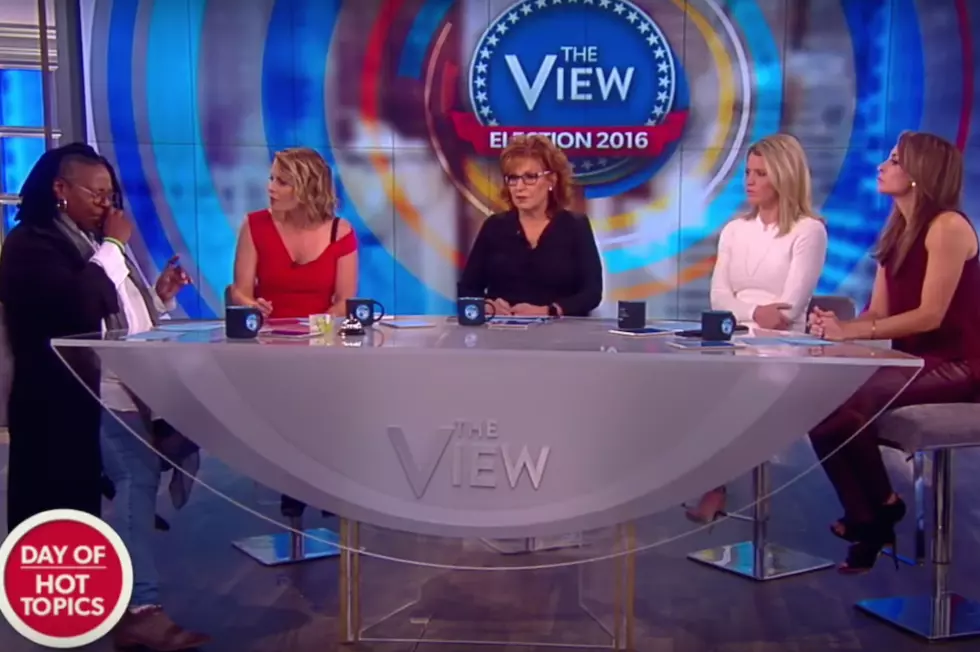 'The View' Co-Hosts React to Donald Trump's Presidential Victory
YouTube
The cast of The View — Whoopi Goldberg, Joy Behar, Jedediah Bila, Sara Haines and Candace Cameron Bure, in its current form — reacted to Donald Trump's win for President of the United States yesterday (Nov. 9).
"It was a rough night for everybody I think," Joy Behar said.
Each of the women at the View table reacted to the news, voicing their individual concerns and hopes for the future.
"Although there's so many things, the way that he has spoken and talked about people that I absolutely do not agree with, I was a person that voted on policy, and so in that sense, I'm happy with the result," Candace Cameron Bure started to explain. "Pray for our country. Pray for him...I pray that we come together for that in humility, because God says when we humble ourselves—"
"God says a lot of wonderful stuff. He really does," Whoopi interjected. "I like God a lot. But I have to say, given the bigger picture of what Donald Trump represents, it is not so comfortable for me...whatever you believe, no child should be afraid that their parents are going to be taken away because they're Muslim, or they're Mexican, or they're black. And that, to me, is an issue."
"A reminder to everyone is that this man has been on both sides of many issues. He was pro-choice, then he was pro-life...my concern with him is we really don't know what he's going to do. I don't think he's going to be some conservative warrior in there," Jedidiah added.
"You know what I learned? I learned that as usual men can get away with anything and women can get away with nothing," Behar said.
25 Celebrities Who Supported Donald Trump for President: