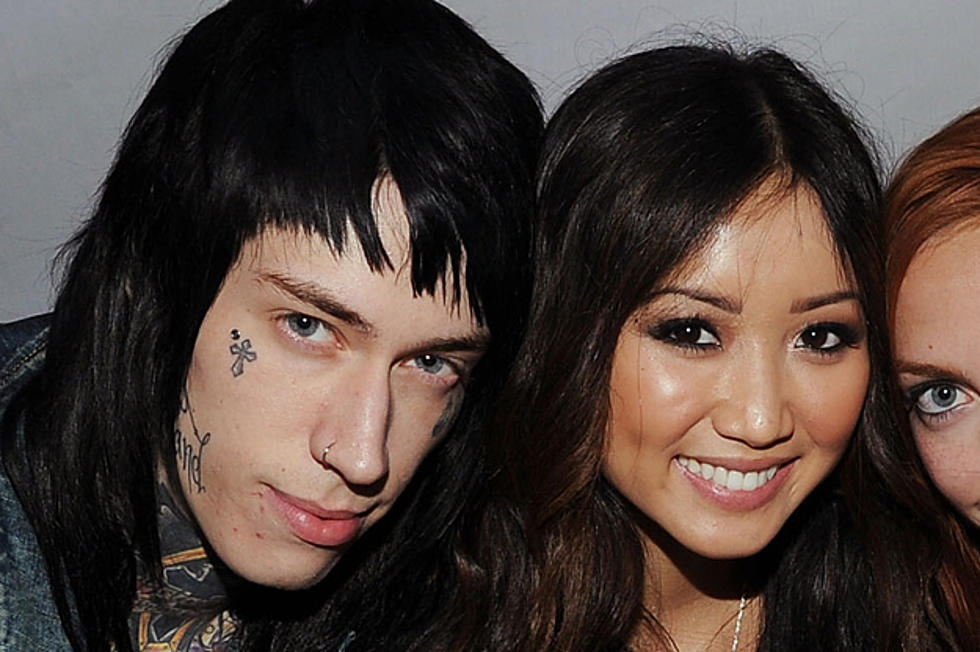 Trace Cyrus + Brenda Song Break Off Engagement
One Cyrus gets engaged, another breaks it off. A week after Miley Cyrus announced her engagement to actor Liam Hemsworth, Cyrus' older half brother, Trace Cyrus, has called off his own engagement to Disney starlet Brenda Song.
The heavily tattooed Trace, 23, released a statement to PEOPLE about the split. "Brenda and I have decided to go our separate ways. We split up a couple of months ago," Trace said. "We will continue to focus on our careers. I wish Brenda the best and much success in the future. I hope everyone can respect our privacy about this situation." The duo had never set a wedding date, so chances are no one has to worry about gift receipts for toasters for the pair.
In case it wasn't clear what Trace's career consists of (since we don't hear about him too often), he's the former frontman of Metro Station. Following his exit from the pop-punk outfit, Trace began performing solo under the name Ashland High. Here's hoping it sticks, considering he has "Ashland" tatted on his face. Actress Song last appeared in 'The Social Network.'
Before dating Song, Trace was previously linked to Miley's pal Demi Lovato. If she's not too busy with One Direction member Niall Horan, maybe she can be Trace's date to Miley and Liam's wedding!
Watch the Ashland High 'Jealous Lover' Video