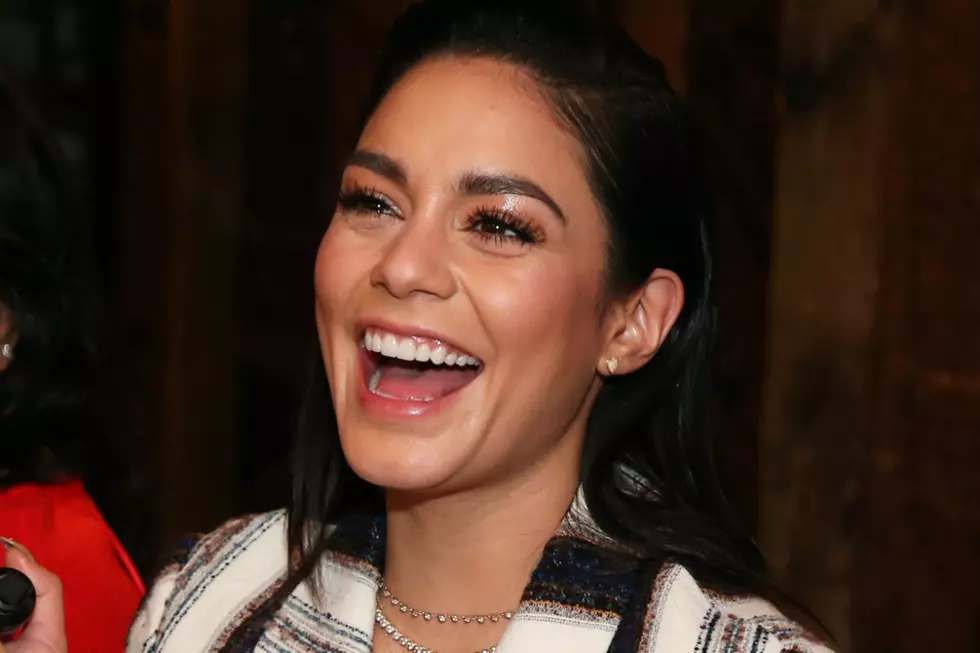 Vanessa Hudgens Drunkenly Sings 'High School Musical' Song During Karaoke
Phillip Faraone, Getty Images
The former Disney Channel star gave fans all the feels when she performed the iconic track during a night out with friends in Los Angeles over the weekend. Though she was without her co-star and ex-boyfriend, Zac Efron, Hudgens embraced her inner Gabriella Montez once again and proved she's still got it.
She shared a video of her performance on Instagram, joking that it was "a totally sober" rendition of the song. In the clip, the actress is dressed in a silver party dress and a high ponytail as she confidently sings the lyrics, "We're soarin', flyin'/ There's not a star in heaven/ That we can't reach/ If we're trying/ So breaking free."
"Um. Here's a really bad, aggressive, and totally sober version of breaking free. Yep. That happened lol it hurts my ears but also makes me laugh lol... the 'ooo yeah.' Dear lord lol," she captioned the video.
Watch Vanessa Hudgens sing "Breaking Free" in the video, below:
Earlier this year, Hudgens spoke to Wonderland magazine about the difficulties of breaking out of the Disney image. "There were a lot of projects coming in that were very similar, with the same sweet, girl-next-door characters which people knew I could do," she explained. "But we said no. We needed to move away from that."
Celebrities Who Don't Drink