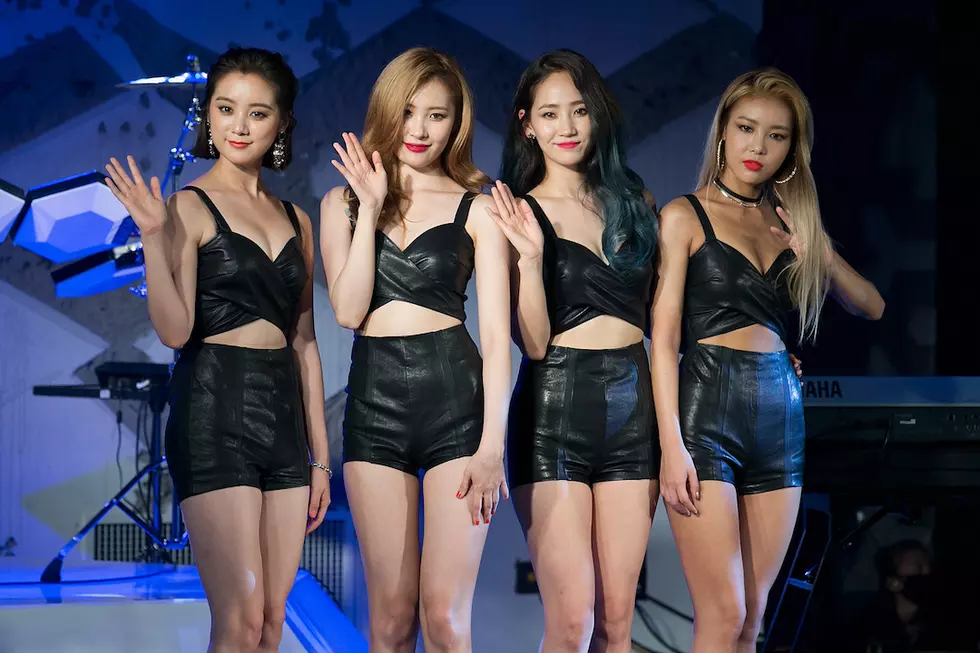 Wonder Girls Announce Disbandment After a Decade
Han Myung-Gu, WireImage
It is a dark time for longstanding, much beloved South Korean girl groups at the moment.
Just days after 2NE1 formally signed off with their heartbreaking "Goodbye," the record-breaking troupe known as the Wonder Girls are now calling it quits, too.
Today (Jan. 26), the group's agency JYP Entertainment released a statement confirming the disbandment of Wonder Girls one decade after the release of their 2007 debut, The Wonder Years.
The agency confirms that two of the group's members, Yubin and Hyelim, will continue their contracts with JYP to pursue music and acting, while Yeeun and Sunmi have decided to leave the company.
JYP also revealed that, like 2NE1, the Wonder Girls will release one final digital single for their fans as a thank you, due out on their 10th anniversary (Feb. 10).
The full statement from JYP Entertainment, translated by Koreaboo:
We are here to announce the disbandment of the group that has been always with us for the last ten years, Wonder Girls. The members have talked amongst themselves and with the company for a long time and the [girls] decided to disband. Yubin and Hyelim have renewed their contracts with JYP Entertainment and will continue their activities in music and acting as well as other fields. Yeeun and Sunmi have decided to pave a new path for themselves and have regretfully decided to leave the company. As a thanks to all the fans who have been with them for 10 years, they have decided to release their last digital single on their 10th year anniversary, February 10th. We would like to thank the fans of Wonder Girls all over the world who stuck by Wonder Girls in their 10 year-long journey, and promise to help and support both the members who are leaving and staying to help make their future better. Thank You.
Apart from notching hits like "Tell Me" and "So Hot" in the late '00s, the Wonder Girls made history with their song "Nobody" in 2009, which became the first K-pop track to chart on the U.S. Billboard Hot 100. They would also go on to open for the Jonas Brothers on tour in America.
In 2015, the Wonder Girls made a major comeback with their synth-filled, '80s-styled third album, Reboot, and explored reggae vibes with last year's chart-topping "Why So Lonely."
Along with their announcement, JYP Entertainment also uploaded a sentimental video called "THANK YOU FOR BEING SO WONDERFUL," which includes footage of the girl group through the years.
Let's have a moment of silence for all things Wonder Girls by appreciating some of their most massive musical moments below. (Oh, and PROTECT GIRLS' GENERATION.)