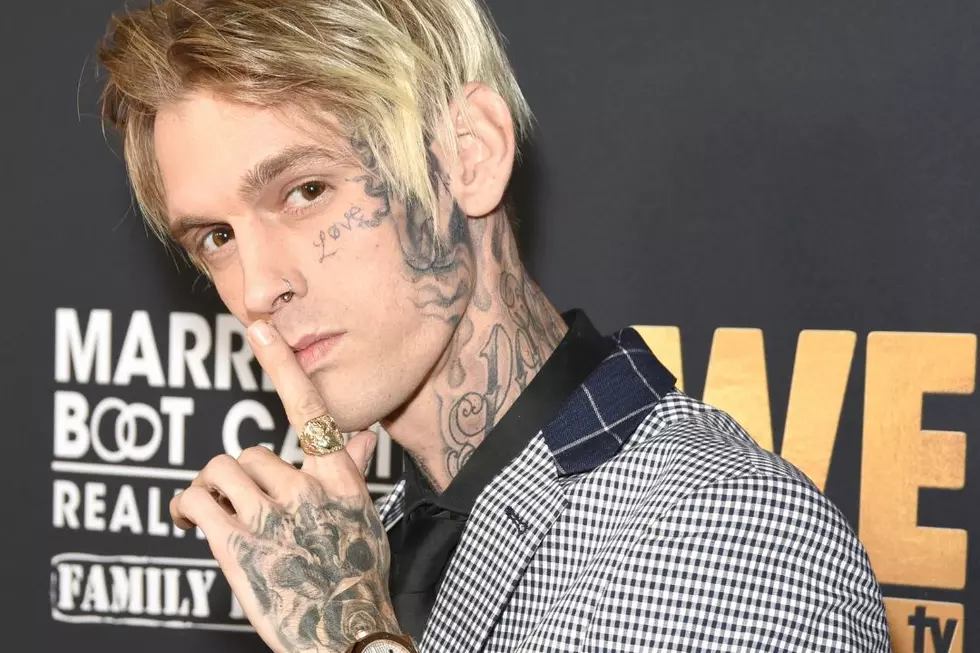 Aaron Carter's Mother Begs Police to Look at Singer's Death as 'Potential Homicide'
Presley Ann, Getty Images
Aaron Carter's mother believes that her son's cause of death was foul play.
Earlier this week, Jane Carter posted photos from the scene of Aaron's death at his California home to her Facebook account, which you can view here. Along with the gruesome photos, she requested that police investigate his death as a potential homicide. It was previously claimed by Aaron's fiancé Melanie Martin that the family was convinced his cause of death was a drug overdose due to his past history of drug abuse.
"Still trying to get a real investigation for the death of my son Aaron Carter," she began. Jane claimed that the coroner "wrote it off as an accidental drug overdose."
"They never investigated it as a possible crime scene because of his addiction past," she continued.
Alongside the photos, Jane claimed that the photos were not taken by police and that they allegedly allowed people to visit the scene.
"Aaron had a lot of death threats and many many people who were making his life miserable," she concluded her post.
Jane later told TMZ that she had permission from the rest of the family to share the photos from the scene online and that the towel placement was suspicious since CPR was performed on him.
As of March 3, the LA County Coroner's Office is still awaiting results from Aaron's toxicology report. He passed away in November 2022 at the age of 34 after he was found unresponsive in his bathtub.
Stars We Lost in 2022
See the famous icons we have had to say goodbye to in 2022, below.