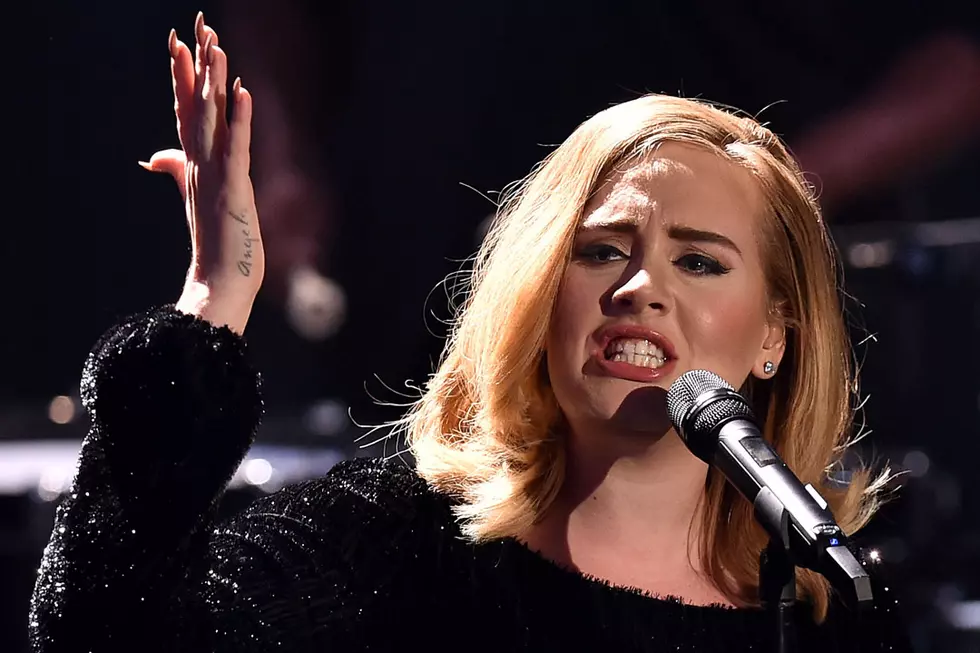 Adele Fans Are So Mad At Ticketmaster Right Now
Sascha Steinbach, Getty Images
Adele's 2016 headlining tour went on sale today (December 18), and only those with the swiftest fingers and the most high-speed Internet connections actually got tickets. The rest wound up empty-handed, forced to concede to the massively inflated prices on evil resale sites like StubHub and Vivid Seats.
Considering Adele is one of the few artists who appeals to nearly every demographic (5 million albums sold in a mere three weeks makes for some compelling evidence), it makes sense that tickets for her tour would be some of the most sought after, ever. Despite all of this, Ticketmaster stayed true to its reputation of being The Worst as it failed to iron out a slew of technical difficulties, leaving a number of fans without tickets shortly after the shows went on sale.
According to Fast Company, Ticketmaster's entire backend crashed earlier today because the tickets for all of Adele's shows went on sale at 10AM local time. The servers were so overloaded that the site malfunctioned, leaving the majority of buyers ticketless and angry.
Fans knew it would be a long shot to get through — Ticketmaster has a near-monopoly in the ticketing industry, and still has yet to devise a system where scalpers and resellers don't come out on top — but there's always that hope that things will work out for you. For the vast majority, however, things did not work out. So, disappointed fans flooded Twitter, often using Adele's lyrics to properly depict their hurt and anguish.
Check out some of the best tweets we found below.
See Photos of Celebrities Like Adele + More Without Makeup