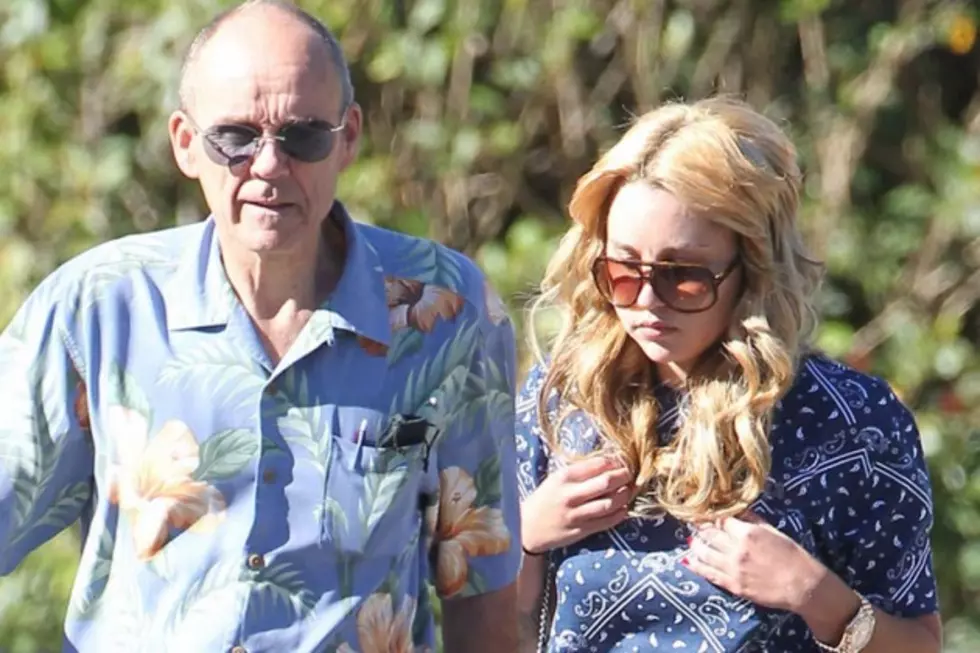 Amanda Bynes Claims Her Dad Abused Her As a Child, 'Asked to Have Sex' With Her
Pacific Coast News
UPDATE (2:45 PM ET): Amanda Bynes has recanted her allegations against her father, saying a "microchip" in her head made her say those things:
UPDATE (1:15 PM ET): Amanda Bynes' mother, Lynne, has spoken out against her daughter's accusations.
"I am heartbroken today for my husband of 47 years," Lynn Bynes' attorney Tamar Arminak tells E! News in a statement. "Rick has been the best father and husband a family can ask for. He has never abused Amanda or our other children physically or sexually. These accusations are absolutely horrible and could not be further from the truth!  These allegations stem from Amanda's mental state at the moment. They have no basis in reality. It saddens me beyond belief that my husband's character could be slandered in such a way."
Amanda Bynes has gone on Twitter to make some very disturbing claims against her father.
In a series of ongoing tweets, Bynes claims that her dad, Rick Bynes, was "physically and verbally" abusive to her as a child and asked her to have sex with him. She says that he "fondled himself" in front of her and she tried to capture it with a cell phone in hopes of getting him arrested and jailed. She also claims that her mother knew of the abuse and Bynes was forced to live with him "which was a total nightmare." You can see Bynes' tweets below:
Bynes' accusations against her father are the latest tweets on the former Nickelodeon star's account, which has been filled with bizarre statements this week, including one that claims she needs "a tremendous amount of facial surgery" and another that declares she and her fiancé will be on the cover of PEOPLE magazine.
Bynes has been making worrisome headlines this week, and now, a disturbing video has emerged of the troubled actress dancing erratically in a clothing store. The video, which has been obtained by TMZ, shows Bynes dancing wildly inside NYC clothing store Pookie & Sebastian. At one point, she even goes over to her driver (the man in the video) and begins dancing on him, soon performing what looks like a body search on his person.
TMZ reports that the video -- which looks like it was taken by a security camera -- was filmed before Bynes' alleged shoplifting attempt in the store. Later that day, she was reportedly nabbed for trying to steal a hat at Barneys, though she claimed that she was merely using it to shield her face from onlookers.
The site reports that Bynes' parents have not yet decided if they will attempt to gain another conservatorship over their daughter. They also report that the only way police can place her on a psychiatric hold is if she poses a danger to herself or others.
We continue to keep Amanda Bynes in our thoughts during this time.