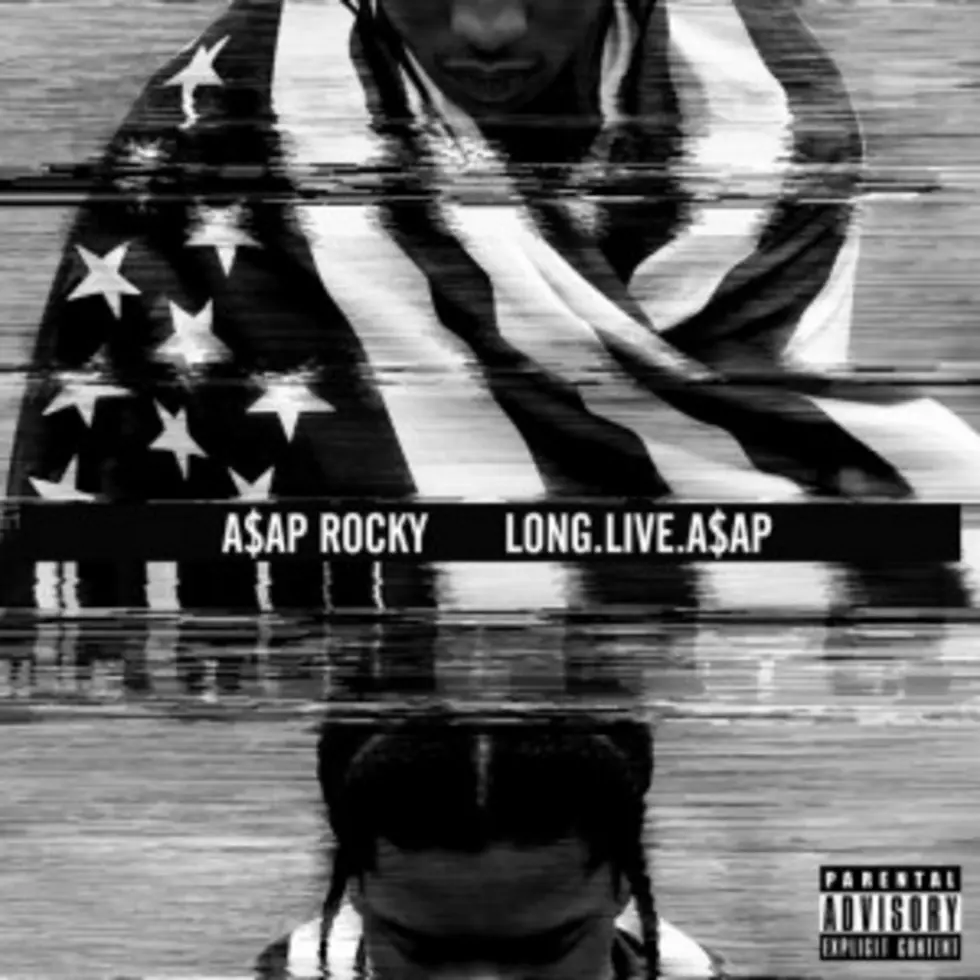 A$AP Rocky Reveals 'Long.Live.A$AP' Album Cover + Release Date
RCA
At last! A$AP Rocky is finally ready to drop his highly anticipated 'Long.Live.A$AP' full-length.
The Pretty Motherf---er announced on BET's '106th and Park' that his record will hit shelves Jan. 15, 2013. The album cover was also released, and it features a black and white shot of the Harlem-raised rapper draped in an American flag. Perhaps it's a nod to portraying JFK in Lana Del Rey's 'National Anthem' video!
The album, originally slated for a release near Halloween, was delayed because of sampling clearances.
"The thing with my album is I got things on it that's so out of this world and it's taking so long to get mastered, that the issue," Rock explained. "And I refuse to take anything off, it's complete. Everything is being mastered and cleared right now. It just so hard to get things cleared because you gotta find people to clear samples."
Still, despite the delays, Rocky is enthusiastic about the record, which will likely feature 'F---in' Problem.' "I really feel good about this, I really feel deeply good about this, because I put my all into it, and it's a different aspect of me," he gushed. "It's just showing my capabilities and how much of an artist I really am -- not just a rapper."
Listen to A$AP Rocky, 'F---in' Problem' Feat. Drake, Kendrick Lamar and 2 Chainz