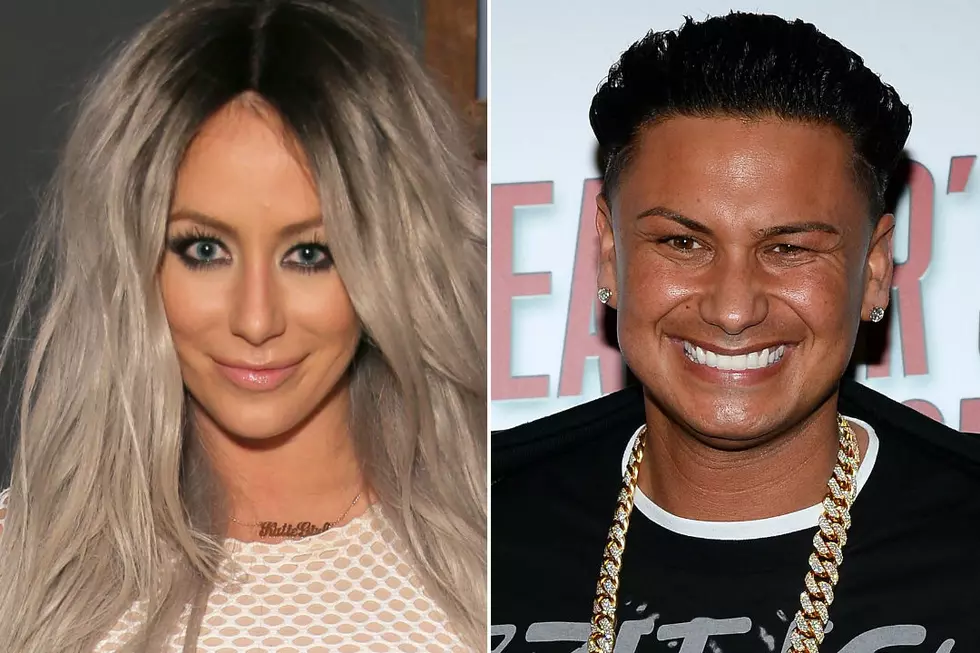 Reality Stars Aubrey O'Day + Pauly D Dating After Meeting on Reality Show
Ethan Miller/Chelsea Lauren, Getty Images
A former Making The Band star has made a new love connection.
Aubrey O'Day, who was named the first member of Danity Kane in 2005 after competing on the MTV reality show, has found a boyfriend (though she's not into titles) in fellow former MTV reality star Pauly D of Jersey Shore. The two met while filming forthcoming E! show Famously Single, according to E! News, and have been dating for several months since.
"We connect in a really interesting way," O'Day said. "Pauly's wit. He's incredibly funny and smart and very talented...Pauly makes me stay in the moment and get out of my head. I'm so analytical and I have to assess risk everywhere I go, and Pauly's taught me how to lighten up and enjoy life."
O'Day noted that filming the show involved habitually single celebs learning how to find more suitable mates under the guidance of a dating coach, and while she and Pauly may not ostensibly be each other types, they developed a connection that transcended patterns and likelihoods.
"It ended up just, like, becoming, like, this chemistry happened within the house with a few of the castmates, and Pauly and I were one of them, which everybody always laughs," O'Day said, and noted she and Pauly plan to spend Valentine's Day in Las Vegas together. "I feel like people think we're completely different but ended up being pretty alike in a lot of ways."
Think these two make sense as a couple?
Look back at a collection of group members who went solo: