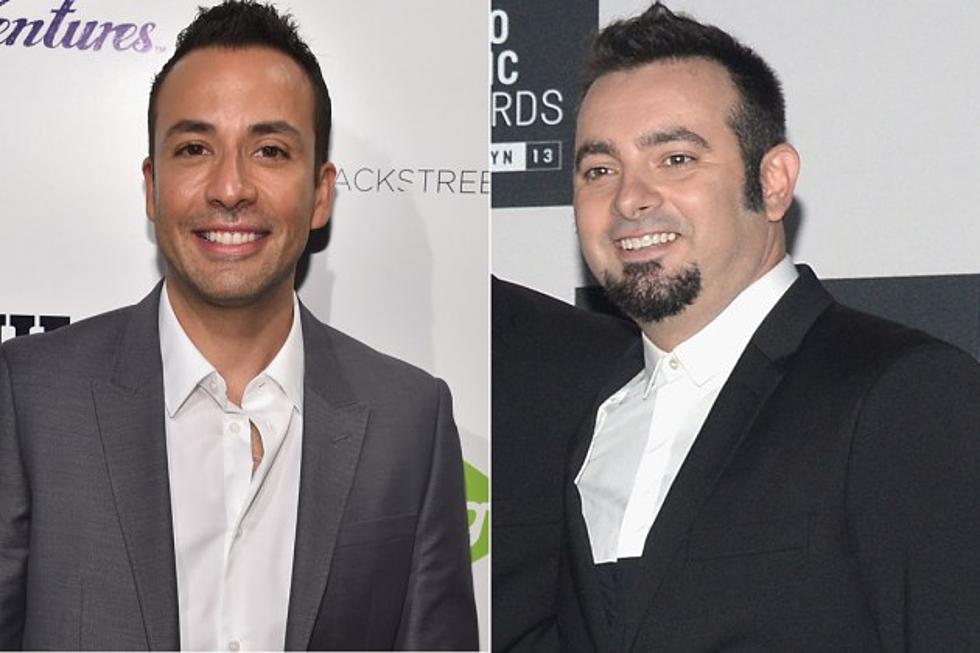 Backstreet Boys' Howie D Reveals How He Kind of Helped Create 'N Sync [EXCLUSIVE]
Alberto E. Rodriguez / Jamie McCarthy, Getty Images
When you talk to Howie Dorough on the phone, it's kind of like catching up with an old friend. He's incredibly warm and instantly welcoming, but then occasionally he'll drop some truth bombs that will totally make you look at your childhood in a completely different light. Case in point? When he told us how he had a hand in the creation of 'N Sync. Say whaaat?! Read on, fans. Read on.
When we spoke to Howie D about the Backstreet Boys' documentary, 'Show 'Em What You're Made Of,' it was our civic duty to ask about the band's relationship with their one-time "rivals," 'N Sync. After all, the guys do touch on the topic in the movie, particularly because they were both formed by Lou Pearlman -- and Howie himself?
"Back in the day, I knew Chris Kirkpatrick. We went to college together; we sang in choir together," Howie revealed to us. "Actually, when we first started Backstreet Boys, I asked the guy in between the two of us to come and audition for the group. It was before we had Brian and he was a blonde-haired guy that we were looking for."
Feeling passed up, Chris couldn't resist giving Howie a hard time about the decision.
"I always remember Chris joking with me back in the day, like, 'Dude, you should've asked me! Why didn't you ask me?'" Howie recalled. "I was like, 'Dude, you have brown hair. You look a little bit like me.' And we were going for a different look."
Still, Howie was eager to assist his choir pal in making it to the big time.
"I always joke that, to a point, I probably had something to do with 'N Sync forming, because ... the previous guy who was in the group [and I] felt so bad that [Chris] just wasn't working out, that we asked Lou [Pearlman] to help him out in any way that he could and still fulfill his dream," Howie explained. "He went back with Chris and formed a group and little by little that spun off to eventually be 'N Sync."
It was an irony that wound up taking somewhat of an emotional toll on BSB, who had to learn how to cope with what Howie refers to as the "two children syndrome."
"We [the groups] never, I think, felt negatively towards each other. If anything, I think it was moreso what the media created, or maybe moreso in our early days … being immature, understanding the 'two children syndrome,'" he explained. "We were the first child of Lou Pearlman and then all of a sudden [we had to] understand and accept why there was a second child also added into the mix: The weird feelings of sometimes feeling love, and it feels great, but you go away and that love is felt just as much by somebody else and maybe even more attention is given [to them]."
Still, there are no hard feelings between the guys of BSB and 'N Sync today.
"As time has gone on, I think both groups have just realized we have just had unbelievable success," Howie pointed out. "It was probably healthy for there to be that friendly competition amongst us all."
"And there's always a McDonalds and a Burger King down the street," he added, laughing. "So, there's enough room for both of us."
See What Backstreet Boys + More Artists Looked Like When They Released Their First Alums