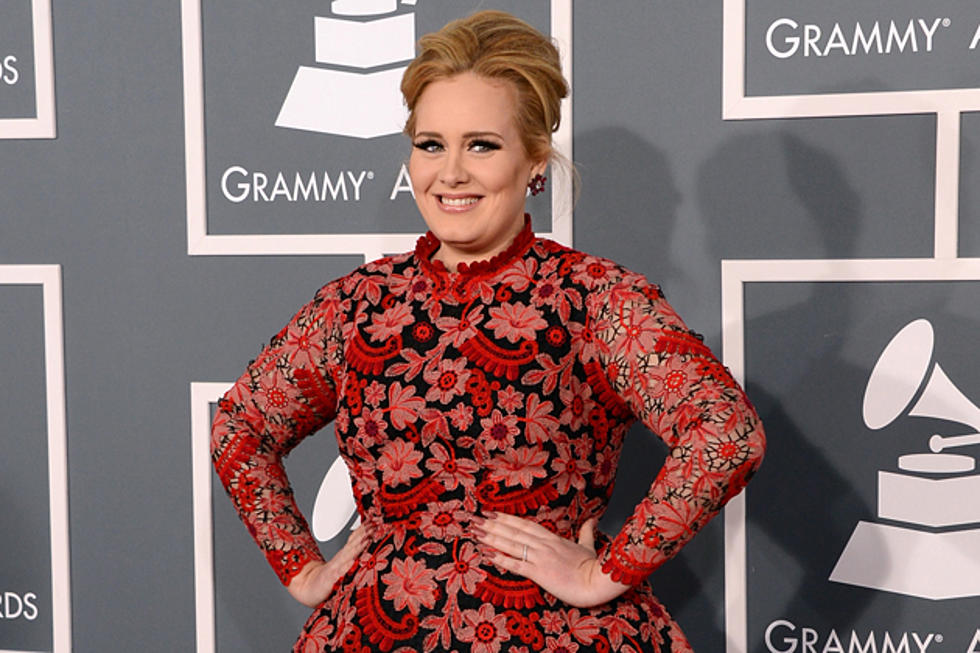 Adele Wins Best Pop Solo Performance at 2013 Grammys for 'Set Fire to the Rain'
Jason Merritt, Getty Images
Jennifer Lopez and Pitbull presented the first of the 2013 Grammysin television broadcast for Best Pop Solo Performance. Lopez stuck out her leg and joked, "As you can see, I read the memo." Get it, girl!
But onto the important things: The winner is ... Adele!
The Brit chanteuse hugged fellow nominee Rihanna on her way to the stage as she accepted the trophy for 'Set Fire to the Rain.' The song is only the latest in a slew of hits off of her massive sophomore effort '21,' which helped her sweep all six categories for which she was nominated in 2012.
Calling J. Lo her "good luck charm," Adele kept it short and sweet -- no tears this time! "This is amazing, I just wanted to come and be part of the night!" she said joyously. "I loved it last year obviously," she said, referencing her six-trophy sweep.
"Thank you to all the other women who were nominated -- you work so hard but make it look so easy!"
None make it look easier than Adele. Congrats girl!
Watch Adele Perform 'Set Fire to the Rain' Live at Royal Albert Hall