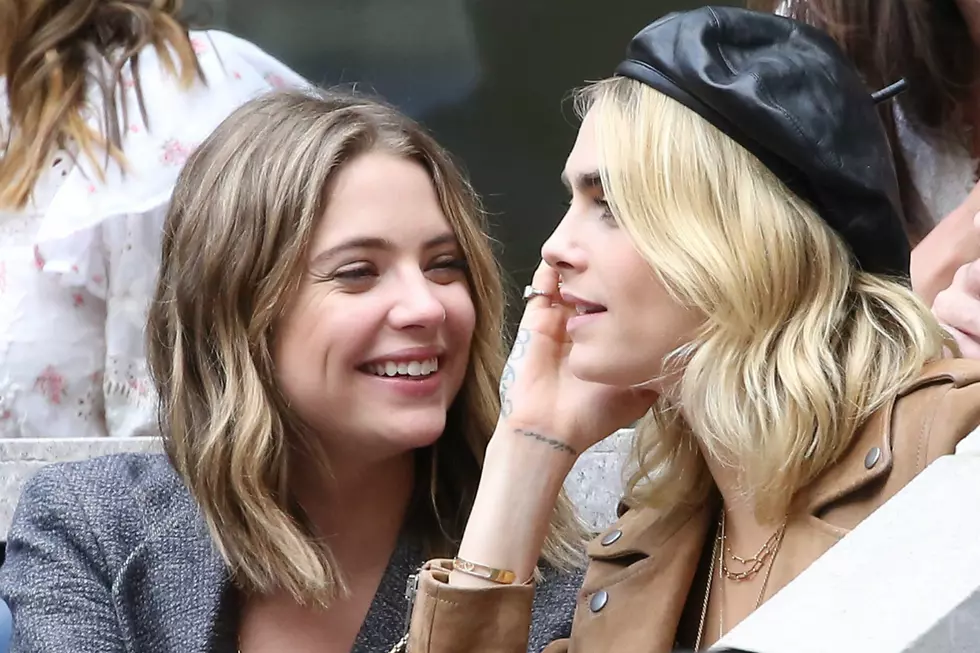 Cara Delevingne Thirsts Over Ashley Benson's Nude Photo
Monica Schipper, Getty Images
The model-turned-actress publicly praised her girlfriend on Thursday (December 5) after the Pretty Little Liars star shared a nearly-naked black-and-white photo of herself. In it, she's wearing nothing but a pair of knee-high black boots and jewelry while holding a black jacket that covers her bottom.
The shot, which was taken by photographer Nicholas Maggio, received tons of likes and comments from celebrities, including Marvelous Mrs. Maisel star Rachel Brosnahan, who commented the dizzy face emoji. This prompted Delevingne to directly reply to the actress, cheekily writing, "Tell me about it."
Then, when Benson saw Delevingne's comment, she replied, "[heart emoji] I love you."
The couple, who started dating 2018 and have been together for nearly two years, are very private about their relationship, so seeing these adorable exchanges is always sweet.
"She's one of the people who helped me love myself when I needed it most and I really needed it," Delevingne said. "She showed me what real love is and how to accept it, which is a lot harder than I thought."
Tracking the Romance Between Cara Delevingne and Ashley Benson