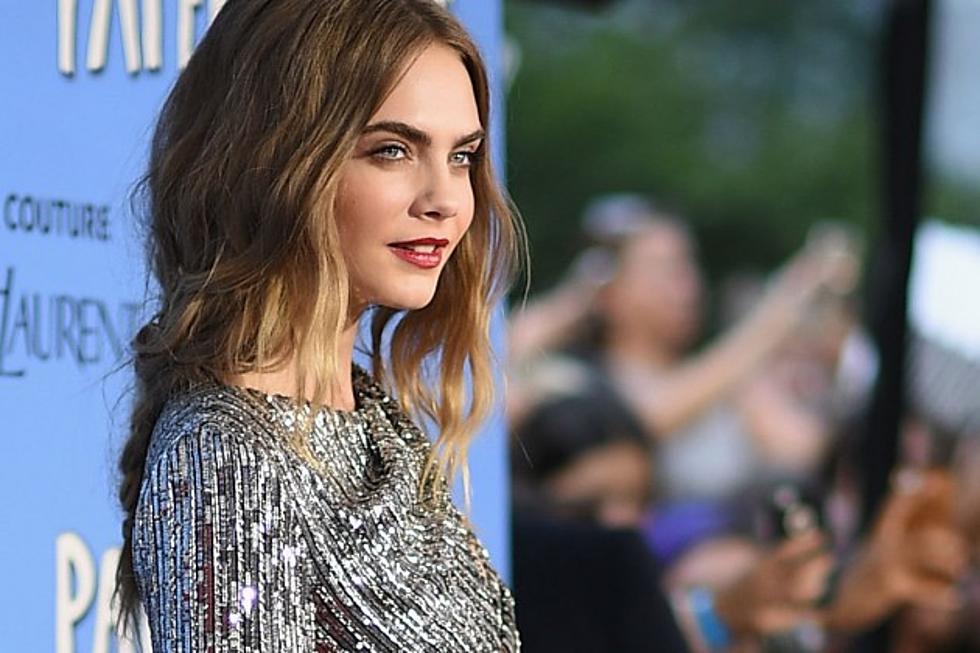 Cara Delevingne On Girlfriend St. Vincent: 'Love is Inspiring'
Dimitrios Kambouris, Getty Images
A true model or actress can tap into any emotion, but it seems Cara Delevingne won't have to reach too far for love.
Reporters asked the star about the state of her relationship with St. Vincent (real name Annie Clark) at last night's Paper Towns premiere, to which St. Vincent accompanied Delevingne. And though People has reported Delevingne was initially reluctant to answer, she eventually laid out the state of her heart.
"Love is inspiring," she said, according to the site. "True love comes in every form, whether it's what you do, whether you love yourself...true love is one of the most important things...it's what makes the world go round."
Still, love comes with complications, and last month, Delevingne told Vogue that although her relationship is going well ("I think that being in love with my girlfriend is a big part of why I'm feeling so happy with who I am these days"), her bisexuality has been a point of contention in her life.
"It took me a long time to accept the idea, until I first fell in love with a girl at 20 and recognized that I had to accept it," she said. "The thing is, if I ever found a guy I could fall in love with, I'd want to marry him and have his children. And that scares me to death because I think I'm a whole bunch of crazy, and I always worry that a guy will walk away once he really, truly knows me."
What do you think of Delevingne's words, and the state of her relationship? Sound off in the comments below.
Inked! See a collection of celeb tattoos: