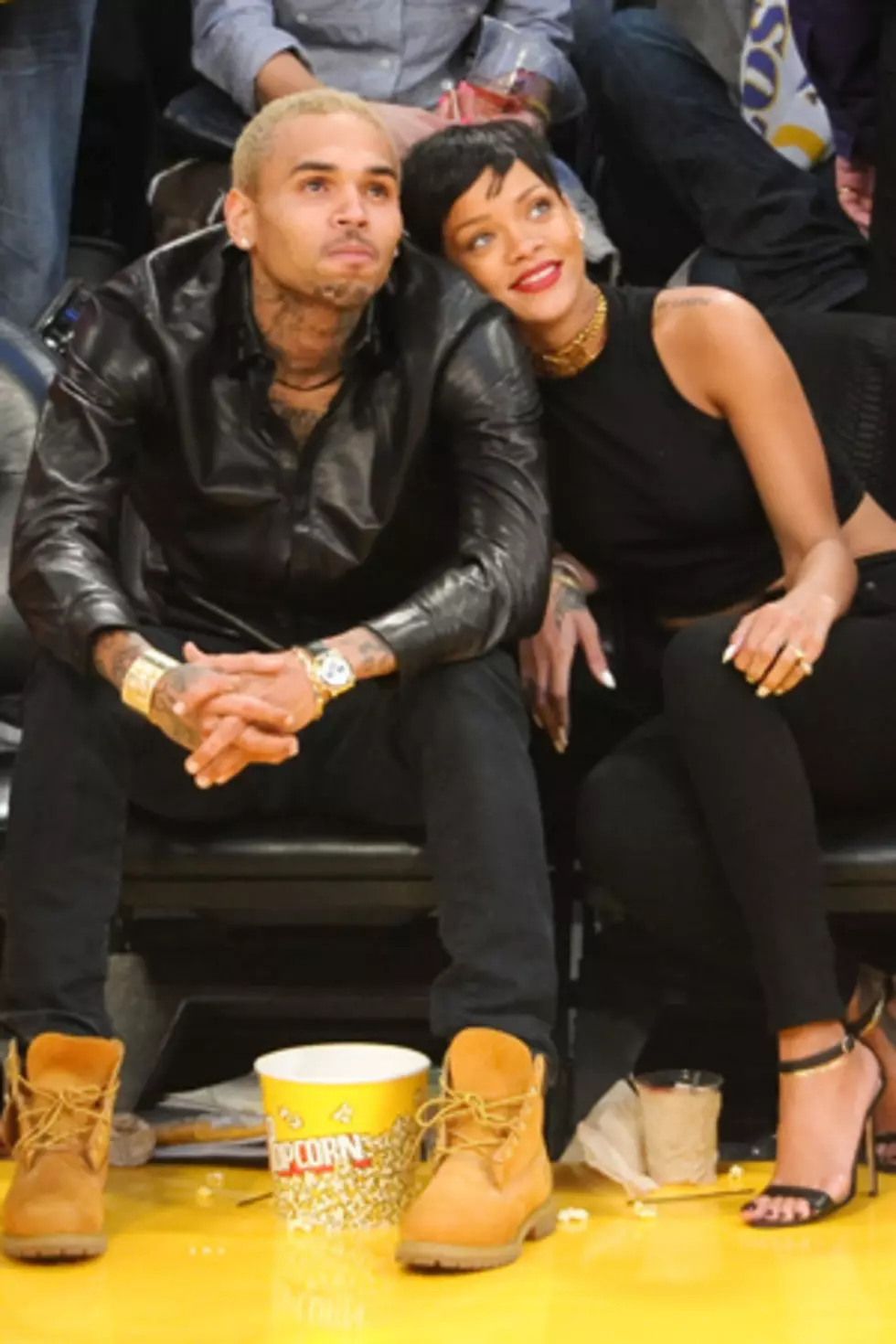 Chris Brown + Rihanna Went to the Lakers Game Together on Christmas Day
Noel Vasquez, Getty Images
The similarly dressed twosome attended a Los Angeles Lakers game on Christmas Day, with a pixie-haired RiRi nuzzling up to Breezy, cloaked in a black leather jacket, in public view.
The duo even arrived at the Staples Center in downtown L.A. in the same car together, which is a big deal in and of itself, since most celebs tend to make separate arrivals and departures. They did enter the building separately but eventually met up again at their courtside seats, according to TMZ.
It's as though Breezy and RiRi wanted to display their "friendship" for all the world and their fans to see. Remember, Breezy claimed to end his relationship with Tran in order work on his friendship with RiRi.
Friendship, schmendship. These two are clearly a couple. Where's that freakin' kiss cam when you need it? That really would have been something if the camera panned to them and they smooched.
Their outfits were coordinated, with both Breezy and RiRi dressed top to toe in black – she in a midriff-baring top, skinny jeans and strappy heels, he in a leather jacket and jeans, with a pop of color provided by his tan work boots, not to mention his bleached hair. More telling, however, were the smiles they were wearing. This is the happiest RiRi has looked in a while.
Now we can stop searching for clues and hints about their relationship on Instagram, since a public display of affection and togetherness such as this is all the proof we need.
Watch the Rihanna 'Diamonds' Video