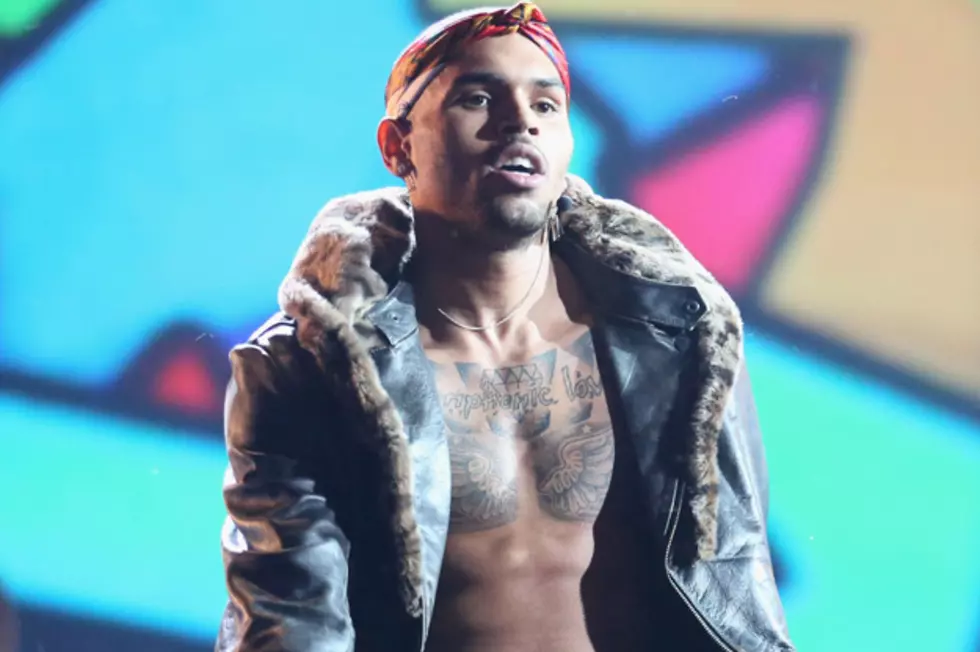 Chris Brown 'Turns Up the Music' on the 2012 Billboard Music Awards
Chris Brown rocked the crowd at the 2012 Billboard Music Awards with a fantastic display of choreography mixed interactive screen projections. Before he hit the stage, R&B songbird Brandy introduced Breezy only because she has a duet song with him called 'Put It Down.'
Brown entered the stage on a florescent bike, which matched the colorful stage. He then asked his creepy astronaut doll from his Dum English line to active the fun zone. As the florescent and graffiti-drawn background lights up, his team of dancers appeared onstage and it was time to, well, turn up the music and the dance floor.
Brown was dressed like a gangbanger with his leather bomber jacket, waxed pants, Air Jordan sneakers and a stylish bandana wrapped around his head. As usual, the R&B crooner's footwork is fast, clean and awe-inspiring.
Midway through his set, Brown took off his coat to show off her tattooed and muscular frame. Meanwhile, as the singer danced up a storm, BMX bike riders performed several high-flying tricks on a ramp.
It was another electrifying performance from Brown and company. Breezy plans to turn up the music this summer when he drops his new album 'Fortune' on July 3.
Watch Chris Brown Perform 'Turn Up the Music' at the 2012 Billboard Music Awards