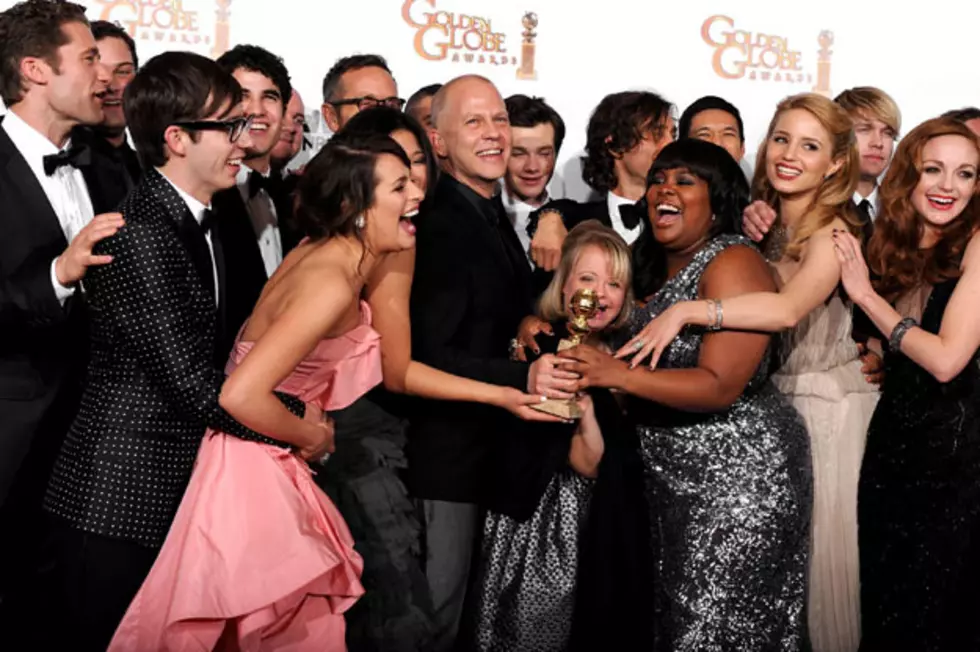 'Glee' Cast Breaks Elvis Presley's Record for Most All-Time Hit Singles
Kevin Winter, Getty Images
It took less than two years for the 'Glee' kids to officially take down the King of Rock 'n' Roll.
Billboard reports that six new tracks from the hit FOX series will debut on the Hot 100 today, bringing the 'Glee' cast's all-time total to 113 chart singles. That eclipses Elvis Presley's career tally of 108 hits, making the kids of New Directions the most prolific hitmakers in history.
Even more remarkable is that the cast recorded the 113 hits in a span of just 21 months. Their first hit, the Journey cover 'Don't Stop Believin',' debuted on the chart in June 2009. Fans helped the cast break the record so quickly buy purchasing digital tracks online after each new episode, causing multiple 'Glee' songs to debut on the Hot 100 every week.
The majority of the 'Glee' hits charted for just a single week, and only two reached the Top 10: 'Don't Stop Believin'' got to No. 4, and a cover of Katy Perry's 'Teenage Dream' reached No. 8.
Still, with the show and its Emmy-winning, Grammy-nominated cast as popular as ever, the only challenge now is to extend the record so high no one will ever be able to break it.