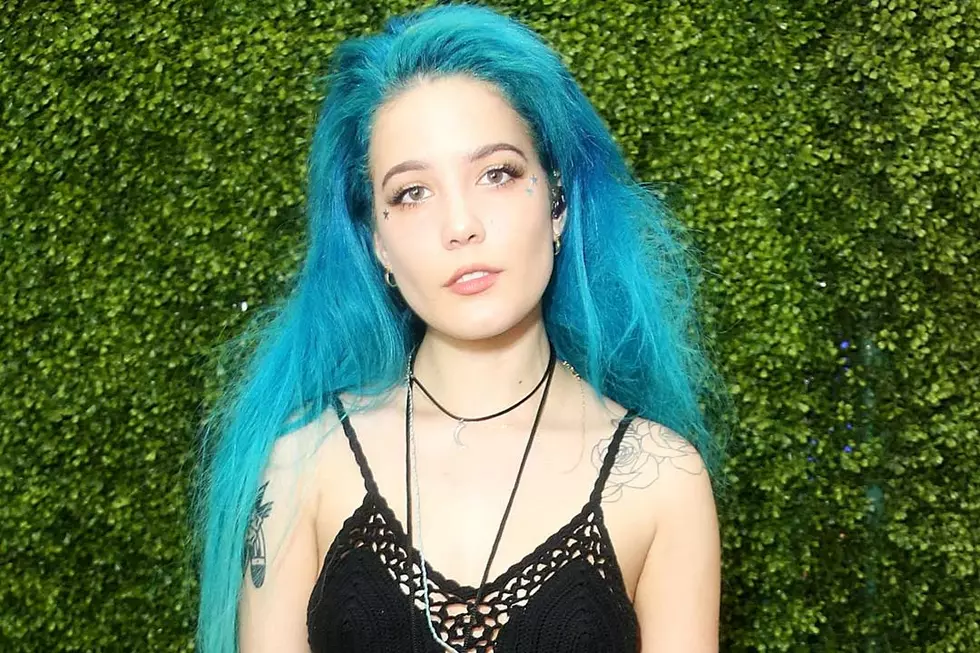 Halsey Name-Checks Biggie and Nirvana in 'New Americana'
Rachel Murray, Getty Iages
Halsey first released her song "New Americana" via SoundCloud last year, but you'll be hard-pressed to find the original anywhere online. She's since slightly repurposed the track for her upcoming debut album Badlands, and dropped the official version today.
The track starts out with Halsey's lilting vocals, which remain haunting and subdued until the chorus kicks in, as she chants defiantly over a rollicking drum beat, "We are the new Americana / High on legal marijuana / Raised on Biggie and Nirvana / We are the new Americana."
She even takes the Biggie reference a step further on "New Americana" when she recalls the hook of what's probably Notorious B.I.G's most recognizable hit, "Juicy," with the bridge, effectively demonstrating the diversity of her musical influences.
And according to an interview with MTV, those influences comes from her parents. Halsey said of the track, "I have a song on my new record called 'New Americana' and the chorus has a line in it that says, 'raised on Biggie and Nirvana.' It's because I come from a mixed race family — my dad's black and my mom's white — so growing up my dad was listening to a ton of old school rap and my mom was listening to a ton of '90s grunge. So I was fortunate that my parents were rocking MTV when I was an infant."
Halsey's debut album Badlands is set for an August 28 release. You can preorder the album on iTunes and check out "New Americana" above.