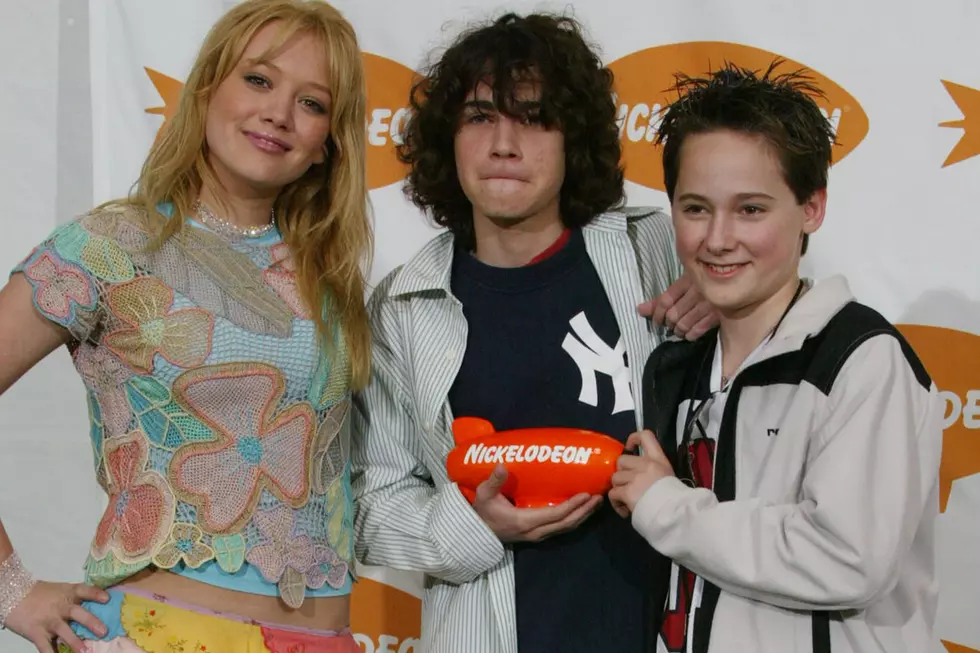 Hilary Duff Reunites with 'Lizzie McGuire' Cast, Makes Us Wish It's 2001 [PHOTO]
Frederick M. Brown, Getty Images
Our 13-year-old selves nearly passed out when we saw that members of the Lizzie McGuire cast reunited — and they left photographic evidence.
Jake Thomas (aka Lizzie's annoying little brother Matt) tweeted a picture of himself, Hilary Duff and Lalaine, proving that TV reunions are truly what dreams are made of. The three are at a bowling alley — which seems like a decidedly un-Lizzie-like activity — although they look like they're having a lot of fun.
When we saw the location of their hangout, we immediately remembered that in an interview that surfaced on April 28, Hilary herself mentioned that she was going on a Tinder date at a bowling alley.
"By the way, we're going bowling, so it can't be too expensive. And I like that. I've never dated just a total normie," she said. Here's hoping that her Tinder date is actually Ethan Craft and he was the one taking the photo.
Speaking of Ethan, actor Clayton Snyder recently shared a photo of himself, Jake and Lalaine, furthering our belief that this cast still adores each other after all these years. Could a TV reunion be down the road?
See Hilary Duff + More Stars with Surprising Tattoos