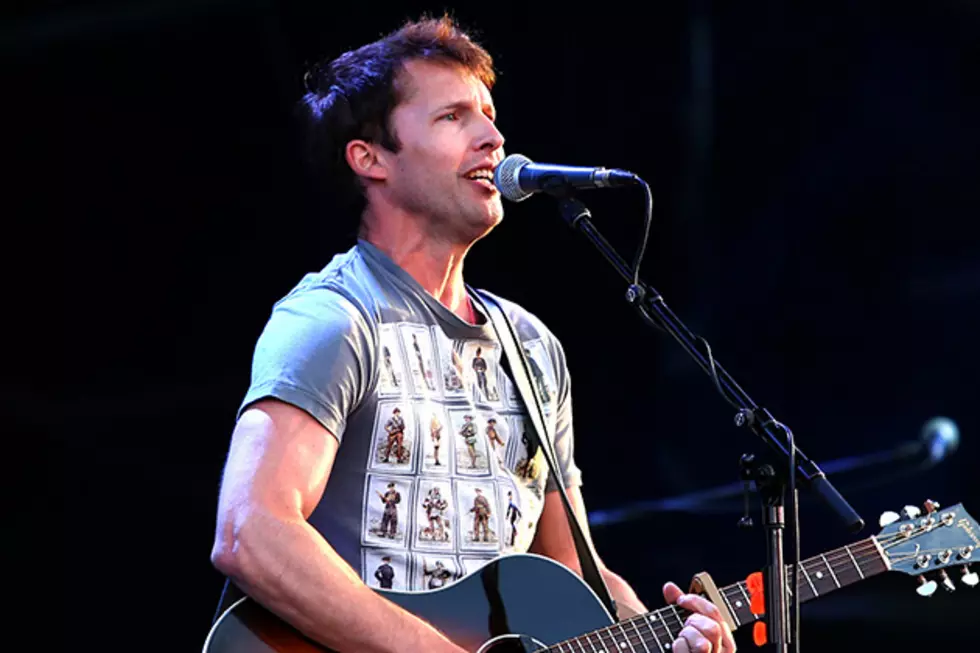 James Blunt Marries Sofia Wellesley
Paul Thomas, Getty Images
Congratulations to James Blunt, who is now a married man!
The 40-year-old British singer-songwriter wed Sofia Wellesley in a lavish ceremony on the island of Majorca on Friday, Sept. 19, reports Us Weekly. The two were legally married on Sept. 5.
Wellesley was once a British socialite who currently works as a legal consultant for a London based firm. She comes from royalty, as her father is Lord John Henry Wellesley and her grandfather is the Duke of Wellington.
Blunt, best known for his 2005 timeless hit, 'You're Beautiful,' became engaged to Wellesley in 2013. He told the Daily Mail,  "It takes a strong person to be able to deal with somebody working in music," he said. "It's hard when you're with somebody and you become embroiled in something just because you were seen standing next to someone else."
"It takes a tough person to deal with that and I'm lucky to have her," he added.
We wish Blunt and Wellesley many, many years of happiness.
See Celebrities' Brightest Bling