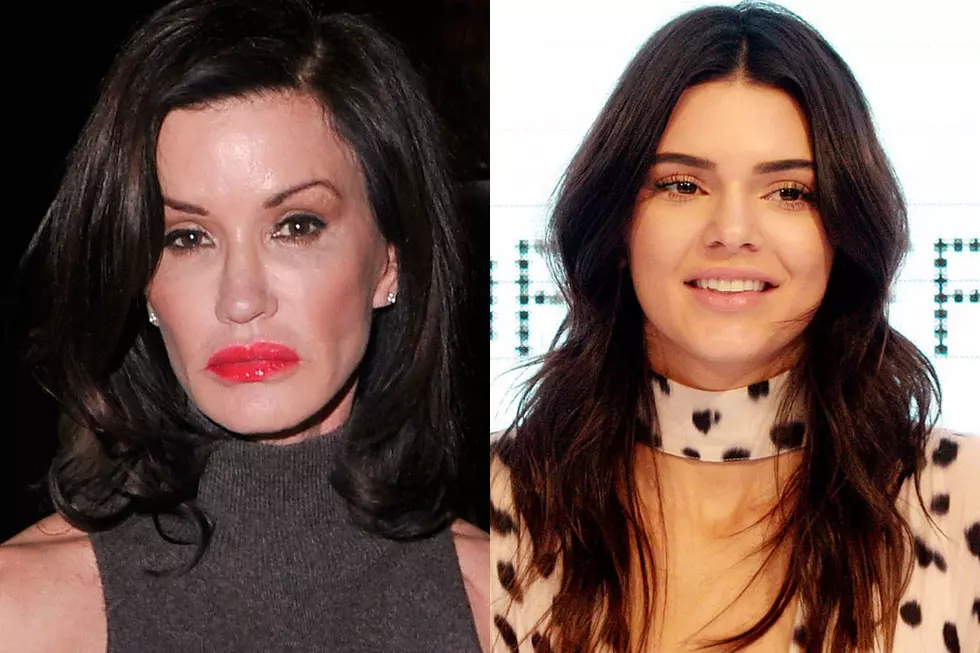 Janice Dickinson Still Thinks 'Real' Models Are a Thing, Blasts Kendall Jenner and Kim Kardashian
Stephen Lovekin / Lisa Maree Williams, Getty Images
The age of social media celebrity has somewhat leveled the playing field when it comes to fame; 20 years ago a reality star heiress-turned-model might've been consigned to the C-list, but today a girl like Kendall Jenner lands Vogue covers and vacations with internationally-famous pop stars. This shift has caused some veteran models to feel a bit protective of the once lionized "supermodel" concept that peaked in the '90s — Rebecca Romijn insisted Jenner and Gigi Hadid are "not true supermodels," while Stephanie Seymour deemed them the "b---es of the moment." And you can now count Janice Dickinson, a veteran model who started in the 1970s, among those who want to dismiss Jenner and co. as not quite "supermodel" material.
In a visit to AfterBuzz TV's "The Tomorrow Show With Kevin Undergaro" airing on December 19, Dickinson — who has previously claimed to have invented the term "supermodel" — was asked to weigh in on the current crop of social media queens turned cover girls. Dickinson says that what it takes to be a supermodel is "that ethereal thing that you can't put your finger on," and to her, Kendall Jenner doesn't have it.
"Kendall Jenner, I just...she's got it all wrapped up, she's got every designer wrapped up, but her light will burn out soon [...] it will soon come to an end when the new 'it breed' comes along."
"But you guys lasted so long," Undergaro says.
"That's because we had the ability to speak," Dickinson replied. "Tyra [Banks], myself, Christy [Turlington], Elle [MacPherson]..."
"I think she's lovely," Dickinson said of Jenner, "Don't get me wrong, but I don't think she's a supermodel, I don't. Give me a break. You think that's supermodel? That is not supermodel. She can't beat me. She can't. Apples and oranges."
"We had to work on our own merit… Kim Kardashian made the cover of Vogue which made, made me want to vomit it was crazy… they're not models! They're, they're reality TV stars! You know modeling is extremely hard work you have to have perfect proportions uh the Kardashians do not have couture proportion."
Watch the rest of Janice Dickinson's hour-long chat, in which she discusses past beef with Omarosa and Tyra Banks (you know, when Dickinson was herself a reality TV star), why she's pretty sure Taylor Swift wears a wig every day, and more.
Kendall Jenner's Style Evolution