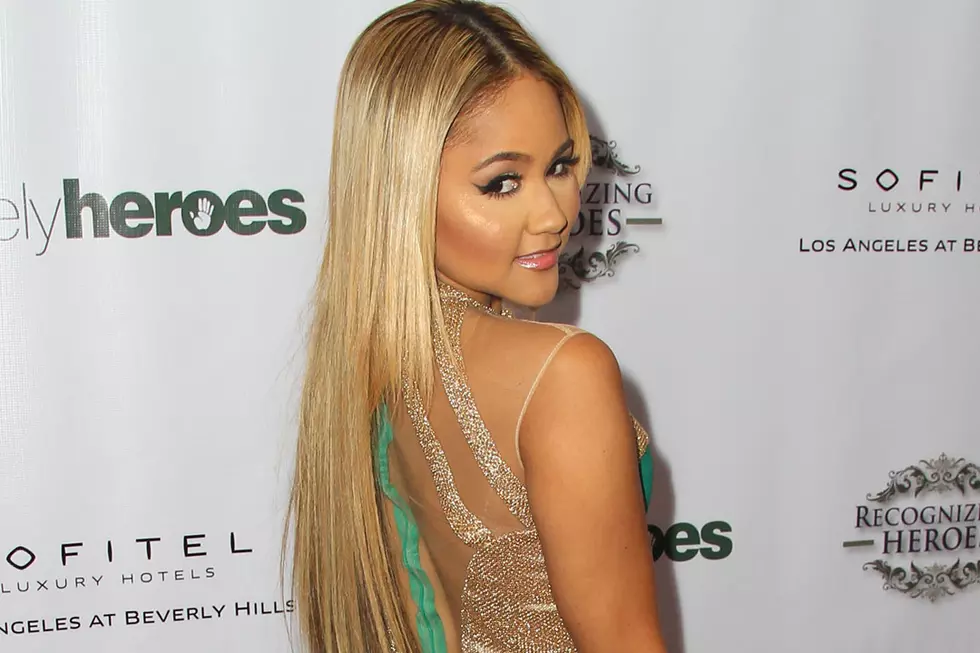 Kat Deluna Releases 'Bum Bum' Feat. Trey Songz [LISTEN]
David Buchan, Getty Images
Your Monday is about to get way better! Kat Deluna just dropped her new track, "Bum Bum," featuring Trey Songz and this one will have you on your feet and dancing.
Kat sounds amazing on the sultry track as she chants "If you love this bum bum /
It's the only one you want." Steamy, right?
Trey perfectly complements her vocals in his parts. Even though he's a featured artist, the song plays more like a back-and-forth between the two. It's a cool rhythm that echoes the vibe of the song. Also, he throws down a subtle reference to Shaggy's "Wasn't Me," which is all kinds of awesome.
Of course, there's the undeniable come-hither message of the song.
"We could do it in the shower / We could do it on the floor / You could get it every hour / Boy there's so much more," Kat croons.
We know it's only March, but this has all of the makings of a song of summer. Not only does it have the sultry vibe that's perfect for humid summer nights, but the relaxed tone fits with the laid-back ease of the season.
Trey Songz has had a busy few months. Not only did he lend his vocals to B.O.B's "Not Long" (and appear in the video!), but the rapper joined the European leg of Nicki Minaj's Pinkprint Tour, which kicked off on March 16.
You can listen to Kat Deluna's "Bum Bum" featuring Trey Songz in the Soundcloud above!