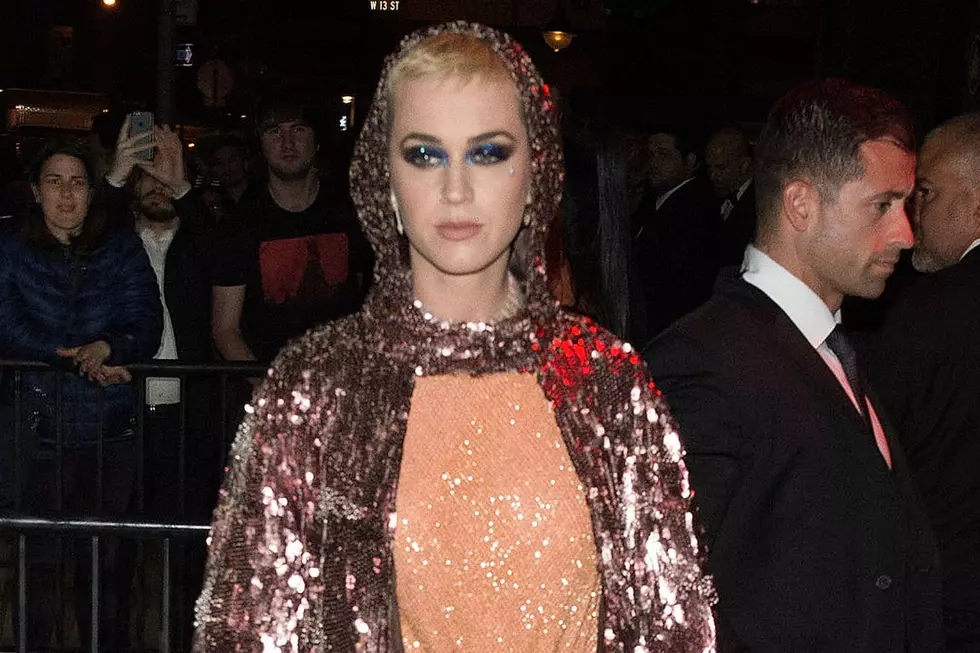 Katy Perry's Taking a Spin on Carpool Karaoke: 'Ready for This Ride!'
Daniel Zuchnik, Getty Images
"READY FOR THIS RIDE (insert vine:I'm in me mum's car broom broom)," Perry tweeted excitedly — in reference, of course, to this famous clip. And fans couldn't help but reply their excitement for the voyage to begin.
"I've been waiting for this for over a year I'm so happy thank you ily," one wrote, while another noted "Real question: can I sit in the back seat please?"
The show, which will also air some of Corden's favorite Carpool Karaoke clips from the past year, will air Monday, May 22 at 10 PM EST on CBS. What are you hoping Katy will sing?
Katy Perry Is Radiant in Red at the 2017 Met Gala: