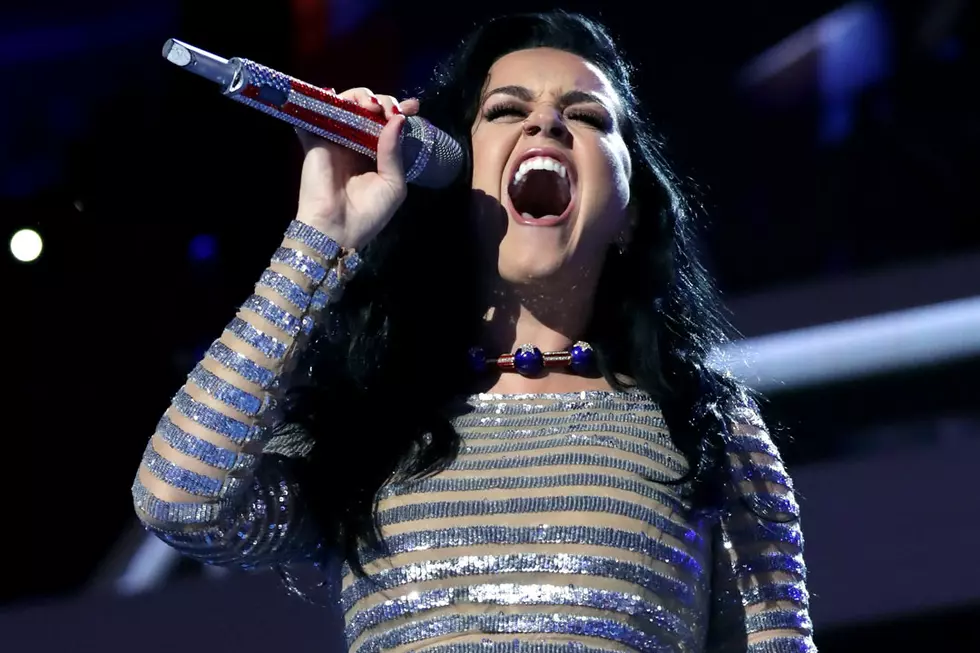 Katy Perry Details Fourth Album, Says Therapy Keeps Her Grounded
Chip Somodevilla, Getty Images
Katy Perry is currently in the midst of writing and recording her fourth album, the followup to 2013's Prism. And while three years may feel like a lengthy wait between albums, Perry credits her desire for authenticity as a major reason for the delay.
"For me, it takes a bit of time [to write] because I have to have those experiences and then write about them," she explained in an interview with Elvis Duran. "Or I have to digest whatever I'm seeing or perceiving and recycle it and kind of give my perspective on it and it takes a little bit of time."
The "Roar" singer promises it'll be worth the wait, and says fans should expect a noticeable sonic evolution, as she's working with some surprising producers this album cycle.
"I'm working with a lot of unexpected writers and producers and maybe people that you wouldn't necessarily expect to pair me with. That's bringing out a lot of different things sonically, but that's kind of always been my vibe," Perry said.
"Even when I was working with some of the regular producers I always work with, I'd always push them to play me a beat that was reserved for Three 6 Mafia or…something left of center and I'd be like, 'No, no, no I know exactly how to write a lyric over that!'"
And while fans can expect some allusions to sex on her forthcoming release (likely with a wink and a nudge), the "Teenage Dream" singer says she feels most natural writing and recording her more inspirational tracks.
"You know, it's funny, I think I have a really hard time writing super sexy songs. The other day I was like, 'I'm going to write a song about sex!' I did it, and I think it's really great, because I still have sex and, you know, I like to write about all my life experiences," she said. "But I think I was put on this earth to lift people up and elevate people and do that through my messages, quite frankly."
And despite Perry's continued popularity, she maintains she's managed to keep a relatively normal lifestyle with the help of therapy.
"I go to therapy, I don't get excessive on the substance, I've kind of learned that dance … it's difficult in this industry," she said. "You're holding on for dear life and you feel like you're riding a rocket, and now I'm kind of not holding on for dear life. I've learned how to ride it, and I'm surfing and feeling good!"
Listen to Katy Perry's full interview with Elvis Duran above.
See What Celebs Looked Like When They Dropped Their First Album