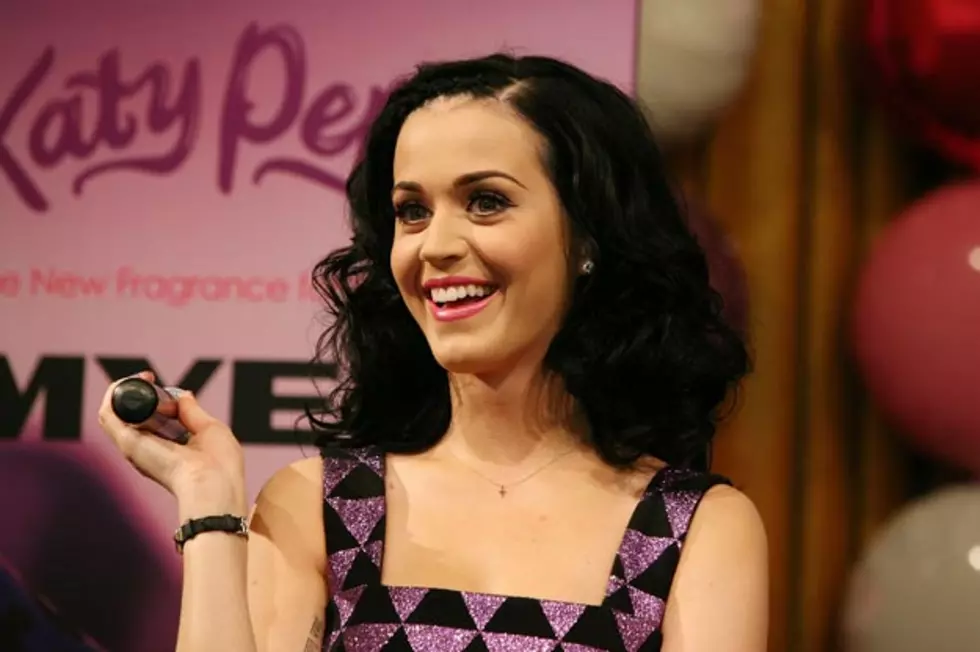 Katy Perry Ties Michael Jackson's Record with Five No. 1 Hits from One Album
As 'Last Friday Night (T.G.I.F.)' reaches No. 1 on the Billboard Hot 100 this week, Katy Perry has officially made history, joining Michael Jackson as the only artists to score five No. 1 hits from a single album.
'Last Friday Night' is the fifth chart-topper from 'Teenage Dream,' joining 'California Gurls' with Snoop Dogg, the title track, 'Firework' and 'E.T.' with Kanye West. That ties the mark the King of Pop set in 1987-88 with five singles from 'Bad.' Jackson's five chart-toppers spent only seven combined weeks at the top, though, compared to 18 weeks (and counting) for Perry's five hits.
For a while, it looked as though 'Last Friday Night' might not reach the top spot, as it had been stuck at No. 2 behind LMFAO's 'Party Rock Anthem.' But Perry's label went all-out to make a run at No. 1, slashing the price of the song on iTunes and Amazon to $0.69 cents and releasing a new remix featuring Missy Elliot. As a result, online sales of the single were up 14% last week, helping nudge Perry past LMFAO.
Perry had already become the first artist to earn five No. 1s from one album on the Pop Songs chart, an airplay-based chart that did not exist in the '80s.
Congrats to Katy for being only the second artist in the 53-year history of the chart to achieve this milestone. We wonder if the run of hits from 'Teenage Dream' will ever end. Surely she couldn't earn a sixth No. 1 from the album ... Or could she?