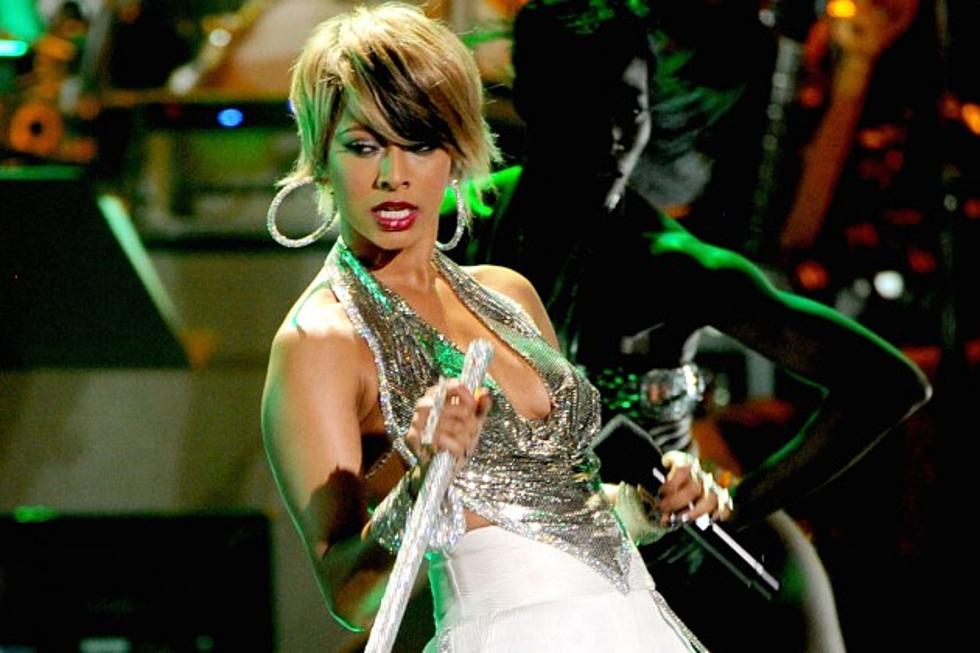 Keri Hilson Is Finally Returning With Her Third Album: Listen To 2 New Songs, 'Scream' And '100'
Kevin Winter, Getty Images
Feeling low? Someone knock you down, perhaps? Fear not: Miss Keri Baby is mercifully returning to us at last — and she's about to restore all of your "Energy."
Keri Hilson, the "Pretty Girl Rock" sensation responsible for co-penning smashes like Britney's "Gimme More" and Omarion's "Ice Box," is officially preparing to make her return to the music world with her first studio album since 2010's (underrated) No Boys Allowed.
According to a press release today from Zone 4 Records, Polow Da Don's joint venture with Interscope Records, Miss Keri's new studio album will be released in August and feature contributions from the likes of Dr. Luke, Ester Dean and Chris Brown, who previously teamed up with Keri on their "One Night Stand" in 2010.
And that's not all! To give fans a taste of what's to come, the talented "Turnin' Me On" singer-songwriter has supplied fans with a few "first appetizers" from the upcoming release: "Scream," produced by Polow Da Don and Mansur and "100," produced by Rock City and Timbaland, which she's supplied for free ahead of the LP. The former, a sexy, sparkling slow-grinder, sees Keri bluntly yearning bluntly for that D in an all-night sex session: "Daddy, make me lose my breath, yeah do it / Give it to me, get it, do it, make this shit a movie," she purrs above a knocking beat and searing electric guitars.
"100," on the other hand, which kicks off with a signature ("Miss Keri Bay-bay") is a fierce, stinging electro sass attack, complete with a Young Thug assist. "You can't treat me like no basic bitch, I'm Grade A approved and just face it / I don't think you know who you playing with," she warns. "Keep it 100 with me." This is a badder Keri than ever before.
Listen to "Scream" and "100" below whilst doing the pretty girl rock in celebration.