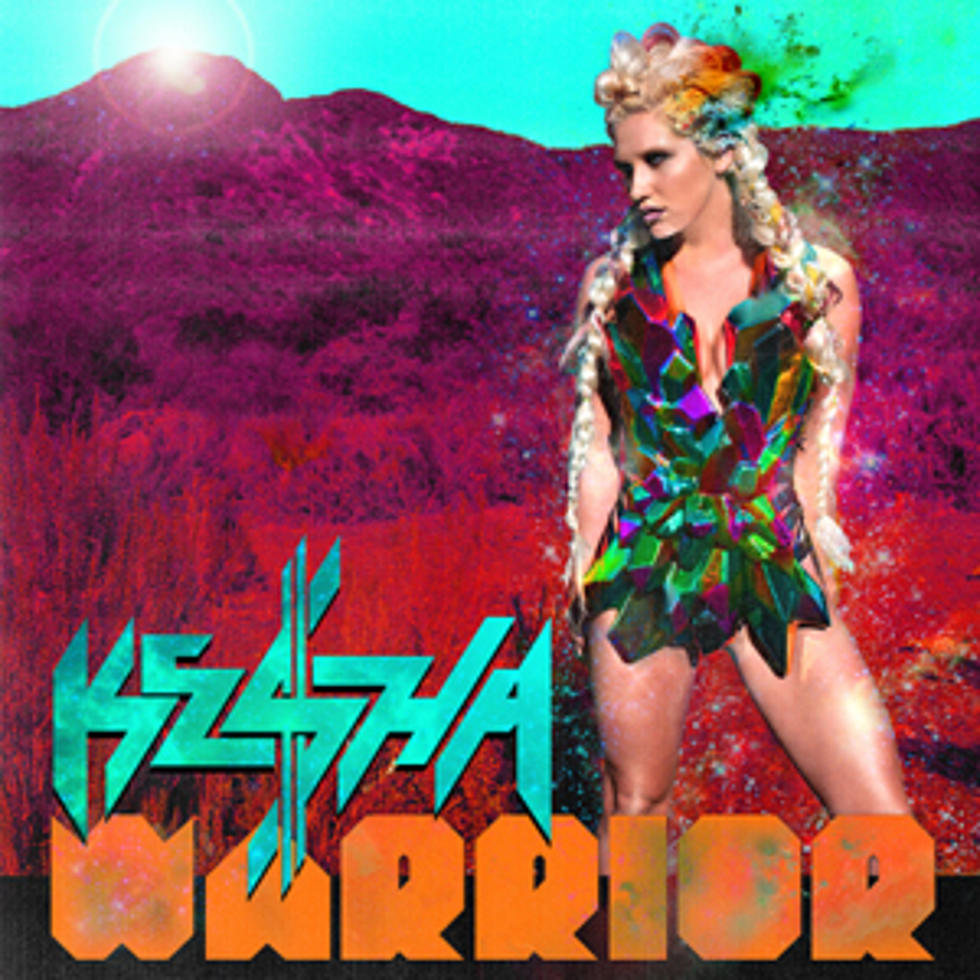 Hear the Title Track From Kesha's 'Warrior'
RCA / Kemosabe Records
Kesha's 'Warrior' album is leaking like a sieve, and now the title track is the latest to hit the Web.
The anthemic track, like 'Crazy Kids,' which leaked last week, is an ode to her Animals -- a song about not fitting in, fighting against the norm and embracing who you are. The song opens with distortion, appropriate for a song about revolution on a post-apocalyptic themed album. "We were born to break the doors down," Kesha roars. Get ready, because Kesha's Animal Army is coming, she warns: "Animals, you ready to fight?"
The chorus is a refrain of K-Dollar Sign chanting, "Warrior-ior-ior!" Kesha howls about misfits and cutting "bulls--- with a dagger." The song features the electronic-based production that made her famous, but with more drops and EDM touches, especially towards its conclusion.
'Warrior' will hit shelves Dec. 4, but Kesha's been releasing snippets and singles to appease her Animals in the meantime. Along with 'Warrior,' the Cannibal Queen will also drop 'Deconstructed,' an acoustic EP featuring toned down versions of her own songs as well as a cover of Dolly Parton's 'Old Flames Can't Hold a Candle to You' -- a song her own proud mama wrote for the country legend.
Listen to Kesha, 'Warrior'