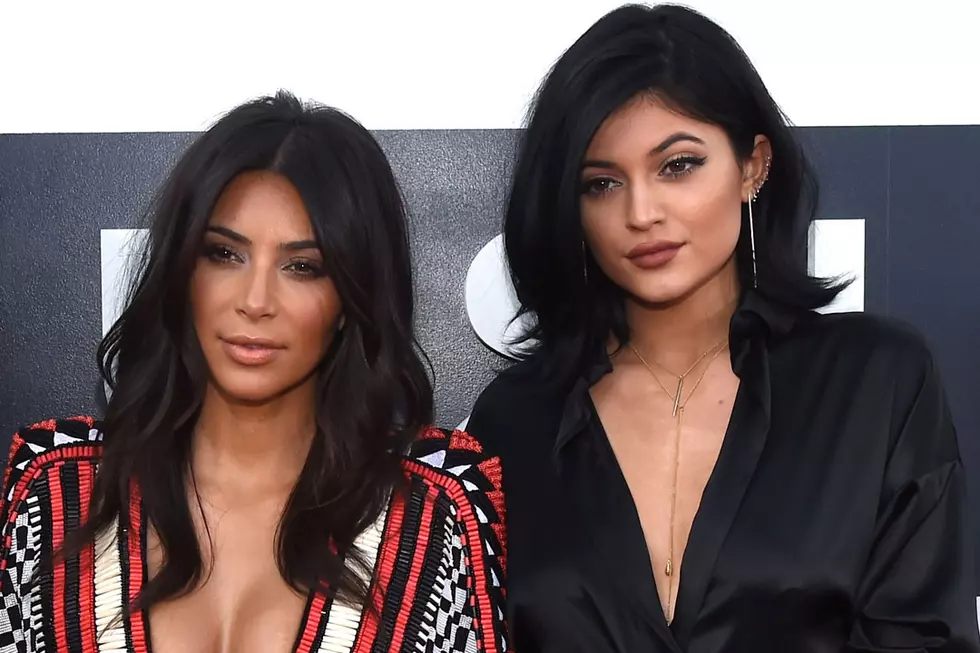 Kylie Jenner Admits to Kim K She Went Overboard With Lip Fillers
Larry Busacca, Getty Images
Kim Kardashian interviewed little sis Kylie Jenner for Allure Magazine, and while much of their conversation fell into the kind of talk you might expect from them (beauty tips and social media discussion were the main takeaways here), Kylie did admit she once regretted over-plumping her lips.
When asked what her biggest beauty mistake was, Kylie admitted, "Well, I definitely made my lips a little too big at one point," to which Kim replied with an emphatic "Yeah."
While the magazine made no editor's note here to underline the insistence of Kim's "Yeah," the publication did italicize it, indicating Kim's tone was likely in line with all the rest of the world, who can probably agree Kylie's lips were a little much at a certain point.
Do you remember that episode of Keeping Up With the Kardashians where the genetically blessed Kendall Jenner sat with sisters Kylie and Kim in their immaculate living room and chimed in to warn them of the dangers of Taking It Too Far with plastic surgery? It was a beautiful moment to watch, as Kim even sided with Kendall in an attempt to get Kylie to chill out on the injections.
And it looks like that intervention may have given Kylie the impetus to dial the Juvederm down a bit.
"I got excited and felt like I needed to do a lot. And then you guys were like, 'Kylie, you need to chill.' And then I had to go back and have it fixed," she told Kim, "and it was a crazy process. Thank God I didn't end up on Botched." Thank god!
Head over to Allure to read Kylie's full interview with Kim.
Popsessed: Meet Kylie Jenner's Biggest Fan