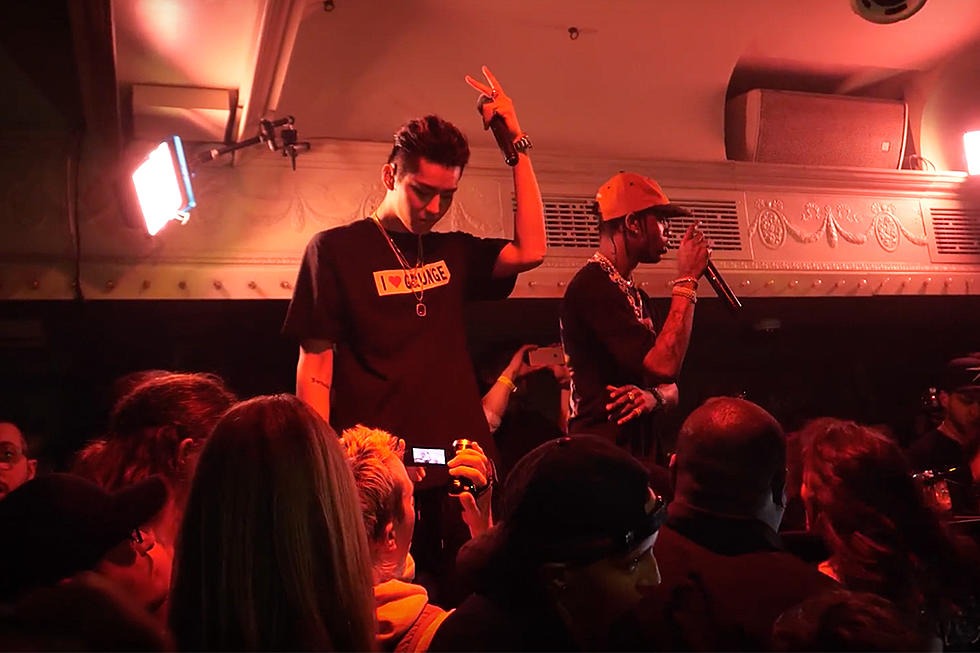 Kris Wu and Travis Scott Take Over New York with 'Deserve'
Photo Credit: 88Rising/YouTube
After leaving the K-pop industry a few years ago (as a member of EXO/EXO-M), rapper and actor Kris Wu has come a long way to make a name for himself in China. Starring in Hollywood movies, featuring on Chinese reality music shows, he now may be the next Asian artist to cross over to the states.
On October 12, the Chinese-Canadian hip-hop artist dropped "Deserve" featuring hip-hop's very own Travis Scott.
Immediately skyrocketing to No. 1 on U.S. iTunes' Hip-Hop and overall charts, Wu celebrated the release at New York's Up&Down Club with Travis Scott for the first very live performance that same night.
Before performing, Scott took a few moments to recall how the two linked up for their collaboration.
"This motherf---er called me from a long distance number saying 'Ayo, I got a joint for you,'" the Birds in the Trap Singing McKnight rapper recalled. "And I was like, 'Ayo, motherf---er, I've seen you in a hundred movies. Can I make some music with you?"
Watch the clip by 88rising, below: