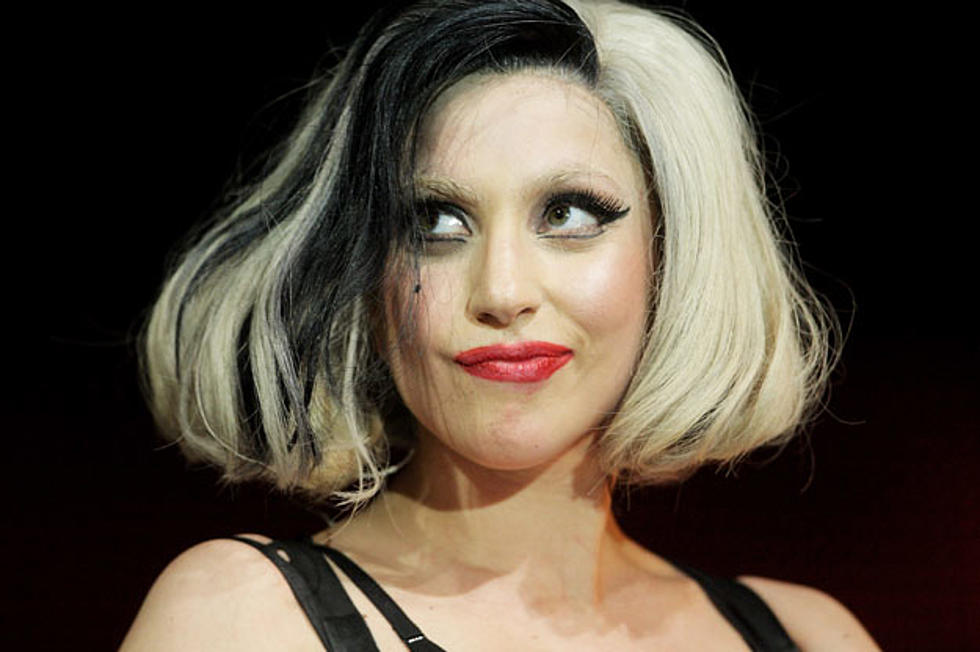 'The Web Is What You Make of It' in Lady Gaga's Google Chrome Commercial
There is no denying or even questioning that Lady Gaga is the biggest artist of the digital age -- one who fully and completely embraces digital platforms in order to spread the word about her albums and videos.
But more importantly, Gaga uses the web and social networking to directly engage and communicate with her fans, aka the little monsters. In the new, Gaga-starring commercial for the Google product, Google Chrome (which is a web browser), the Mother Monster shows how easy and fulfilling it is to connect with others and to encourage their creativity via the interwebs.
In the commercial, Gaga is first seen jogging on the Brooklyn Bridge and throwing punches in the air as she runs, Rocky Balboa style! Gaga is, of course, wearing a black leather bra and bandanna and cloaked in stage regalia, as she jogs, all while her life-affirming new song 'Edge of Glory' is blaring and serves as the commercial's soundtrack.
The spot then shows fans covering Gaga songs and copying her variety of stage attire through self-made YouTube videos and extensive fan tributes. We next see shots of Gaga Tweeting live and offering words of support, encouragement and love for the Monsters. Gaga issues mini-manifestos, like 'Unleash your inner monster' and 'This is our moment' via the web, and you can see how much being able to connect with her means to her fans and vice versa. There is no limit to the digital conversation or the creativity that can ensue.
The commercial closes with the statement "The web is what you make of it." Lady Gaga has made a career out of that very concept, reaching out via digital means to connect directly with her fans. Without that level of accessibility, Gaga might not have evolved into the biggest pop star on the planet. This Google Chrome commercial demonstrates the power of connection on all levels.
Watch the Lady Gaga Google Chrome Commercial