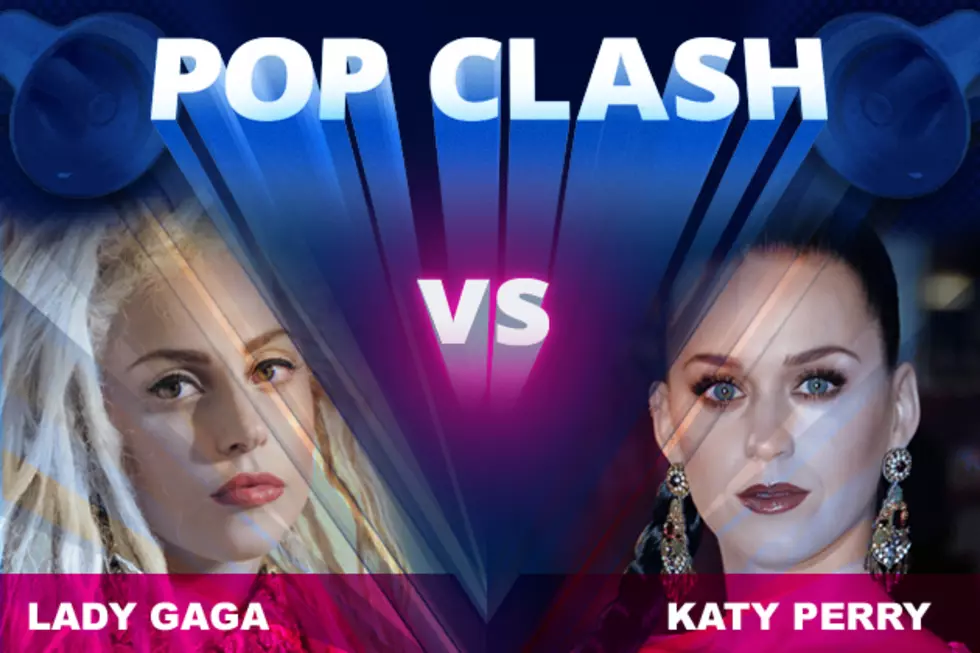 Lady Gaga vs. Katy Perry – Pop Clash
Stuart C. Wilson / Pascal Le Segretain, Getty Images
Lady Gaga's on fire! There's no competition when she's up against the likes of Lorde, Christina Perri and Britney. This week we have Gaga's 'Do What U Want' up against Katy Perry's 'Dark Horse,' and if Mother Monster wins... she'll be inducted into the Pop Clash Hall of Fame!
Lady Gaga x R. Kelly ooze sex in their collabo 'Do What U Want,' but if you dig deeper, it can also be about Gaga's struggle with the tabloid media: "I feel good, I walk alone / But then I trip upon myself and I fall / I, I stand up, and then I'm okay / But then you print that s–t / That makes me want to scream." Either way, Gaga's making a statement about the struggle between mind versus heart, all while getting us grooving on the dance floor.
Katy Perry also has a message for her lover, as presented in 'Dark Horse.' She's ready for love, but make sure you take it (and her) seriously, because as Juicy J says quite frankly, "there's no turning back." If that doesn't scare you, these lyrics will: "So you wanna play with magic / Boy, you should know what you're falling for / Baby do you dare to do this / Cause I'm coming at you like a dark horse." Sonically, 'Dark Horse' sounds like something Rihanna would put out -- so we like hearing this new side of the 'ROAR' songstress.
So who will it be --  Lady Gaga or Katy Perry? Vote once an hour until the polls closes at 3PM ET on December 30, 2013.
Listen to Lady Gaga, 'Do What U Want' Feat. R. Kelly Video
Listen to Katy Perry, 'Dark Horse' Feat. Juicy J