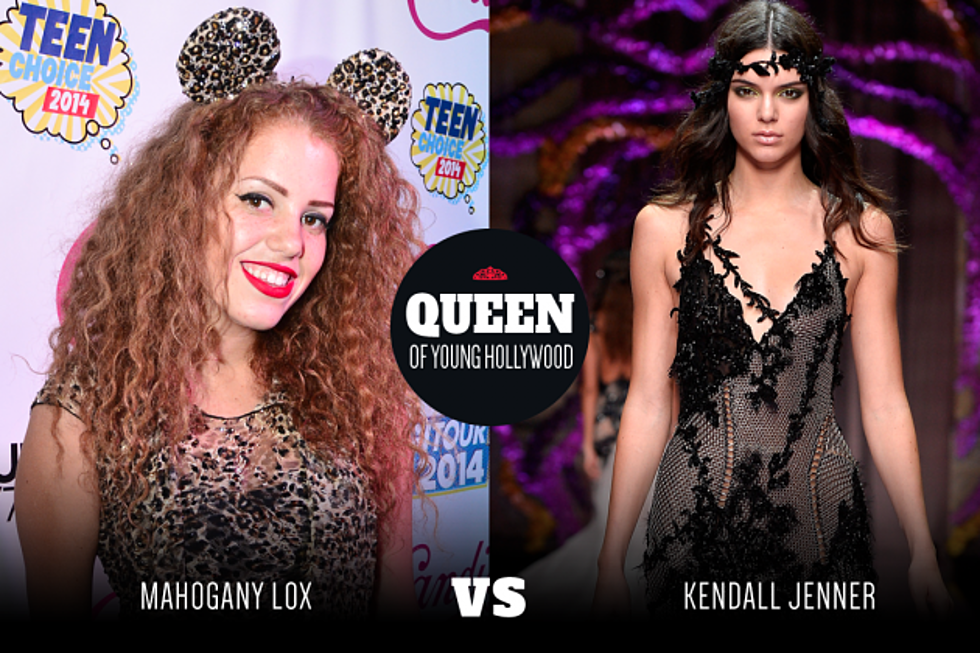 Mahogany Lox Vs. Kendall Jenner — Queen Of Young Hollywood (Semi-Finals)
Jerod Harris / Pascal Le Segretain, Getty Images
The competition for the crown is fiercer than ever.
In the first round of our Queen of Young Hollywood series, we asked you to vote between eight different leading ladies. Four have now emerged victorious.
In this corner? Vine superstar-turned-"Boom" singer Mahogany Lox, who ousted fellow Viner Lele Pons from the competition in the first round. And in the other corner? One of the many famous "K"-s in Kardashian-turned-full-fledged model, who recently beat out her sister Kylie in the first round, Kendall Jenner.
Between their insanely loyal followings and active social media presence, both make a good case for moving forward in the competition as representative of Young Hollywood. But between Mahogany Lox and Kendall Jenner, who will ultimately move on and take the crown?
Place your vote below. This round ends on September 7 at 5 PM ET — so get to voting! The decision now rests in your hands.
Kendall Jenner + More Beach Babes of Summer 2015