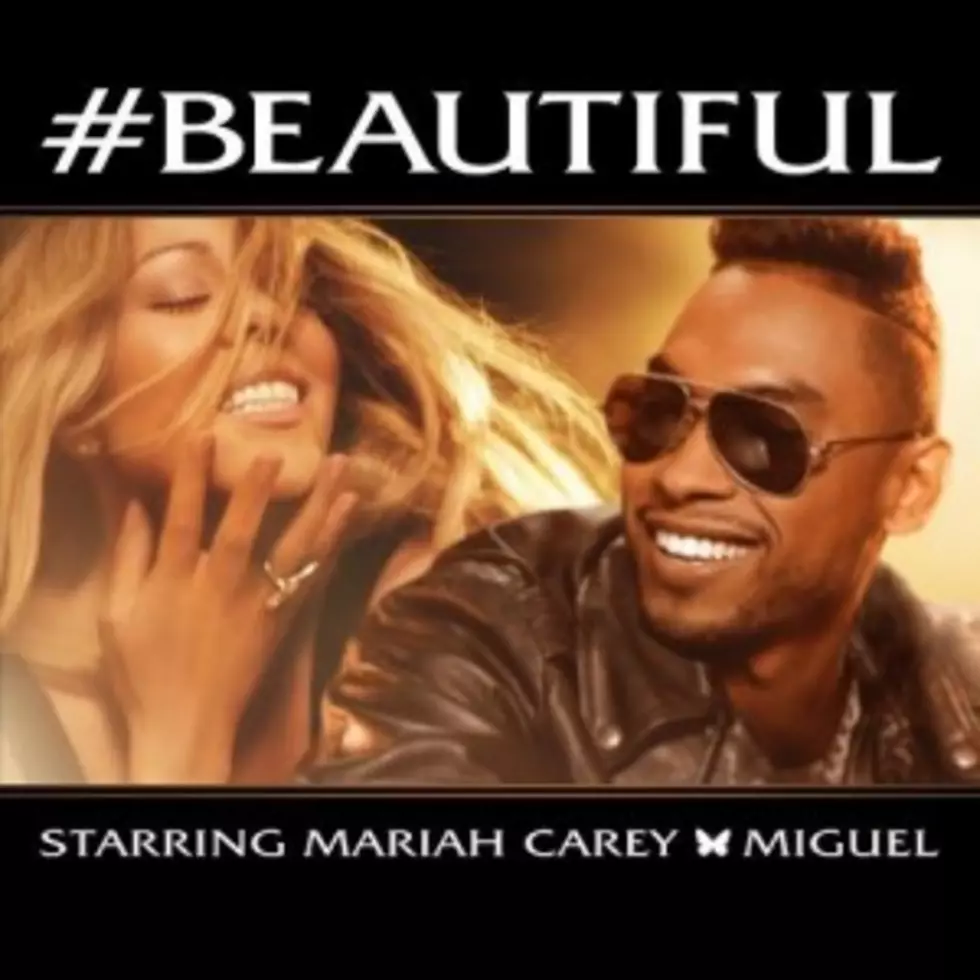 Mariah Carey + Miguel, 'Beautiful' – Song Review
Island Def Jam
Mariah Carey and Miguel duet on 'Beautiful,' and it sounds pretty much exactly how you'd expect: Lovely.
The midtempo track opens with a minimalist guitar and drum arrangement Miguel's first verse and choruses. "Hop on the back of my bike / Let the good wind blow through your hair / With a a-- like that and a smile so bright / Oh, you're killing me / And you know it ain't fair."
Carey comes in for the second verse, telling her biker beau, "I like when you're at red lights / Don't stop til you thrill me," she sings. "Oh, how you thrill me!"
The song is stripped down pop -- there's no heavy duty production, no vocal editing, no post-recorded sheen. The vocals, melodies and harmonies shine, as well they should, seeing as one of the best singers to ever live and one of the best singers in the current game are teaming up. (Carey previously and needlessly experimented with Auto-Tune, and if there's anyone on the planet for whom that was not invented, it's the whistle-register diva.)
Carey is back to her best form: Radio-ready pop that still has the R&B flavor she enjoys dipping into so much (and sometimes too much, based on sales). With its combination of edgy lyrics and a traditional sound, 'Beautiful' is just that: Beautiful.
Listen to Mariah Carey + Miguel, 'Beautiful'