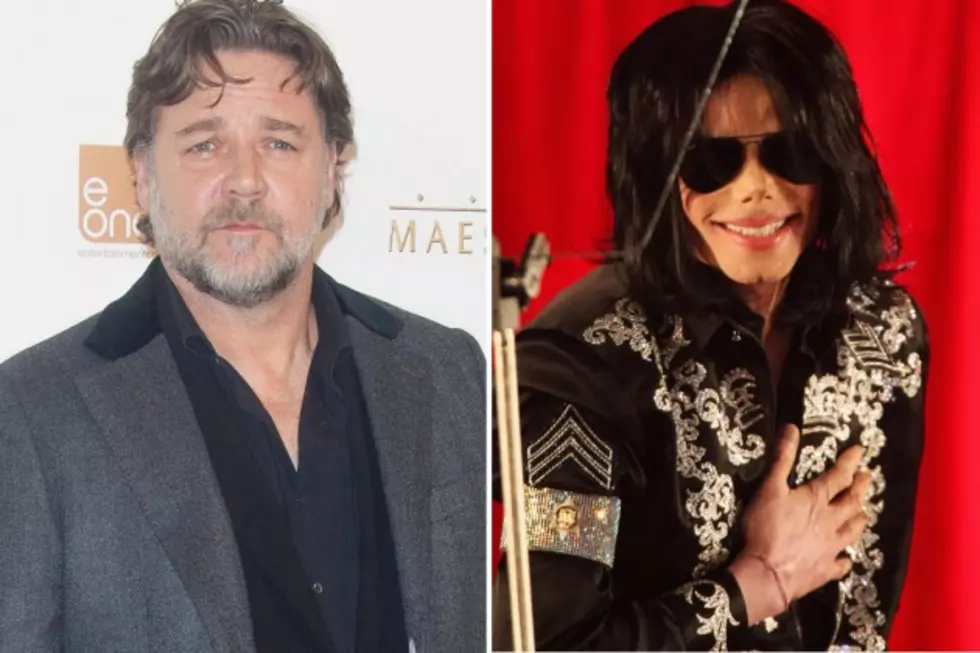 Michael Jackson Prank Called Russell Crowe for Three Years
Eduardo Parra / Tim Whitby, Getty Images
Here's an interesting tidbit of celebrity knowledge: Michael Jackson used to prank call Russell Crowe. "For two or three f---ing years!" Crowe says.
In a recent interview with the Guardian — during which the notoriously difficult actor was notably "on good form" — the Academy Award winner revealed that the King of Pop would prank call him at his hotels.
"I never met him, never shook his hand, but he found out the name I stayed in hotels under," Crowe explained. "So it didn't matter where I was, he'd ring up, do this kind of thing, like you did when you were 10, you know."
"'Is Mr. Wall there? Is Mrs. Wall there? Are there any Walls there? Then what's holding the roof up? Ha ha'," the actor recalled. "You're supposed to grow out of doing that, right?"
While fans may initially be tempted to laugh at the silliness of the prank, it is well known that Michael Jackson never really grew up. From breathtakingly emotional songs such as "Childhood" to his famed Peter Pan–themed Neverland Ranch, it's clear that Jackson never had a successful transition to adulthood. Which, quite honestly, makes his prank calls to Russell Crowe pretty poignant and frankly, kind of sad.
Even the actor points it out: "You're supposed to grow out of doing that, right?"
See Michael Jackson + More Dramatic Celebrity Transformations