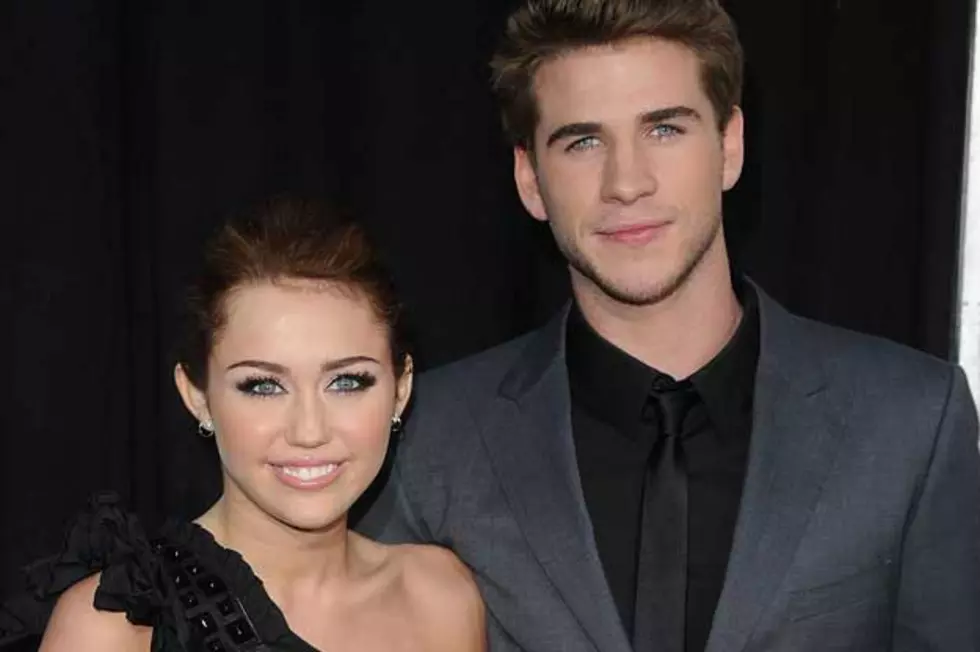 Miley Cyrus and Liam Hemsworth Are Back Together
Miley is off the market and is back together with a familiar face.
That's right, Miley Cyrus has reunited with actor Liam Hemsworth. There were rumors that romance had been rekindled recently and according to Miley's brother, musician Trace Cyrus, the romance is indeed back on. He told Us Weekly that he is fond of Hemsworth, which is always a plus, saying, "We're homies. I support my sister in anything she does." What a good bro Trace is.
Despite the reunion, the young couple are currently apart due to their hectic work schedules. Miley is on tour and will hit Australia, which, coincidentally, is where Hemsworth is originally from, on June 21. Meanwhile Hemsworth, who met Miss Miley when they co-starred in the 2009 romantic, coming-of-age drama 'The Last Song,' is working on a film called 'The Hunger Games'; the hunky actor won the coveted role of Gale, which many Hollywood heartthrobs were vying to play.
Miley, 18, and Hemsworth, 21, have a history of being on and off. Their relationship began in 2009 and they broke up in August 2010, but the paparazzi caught them smooching in her car a month after the split. Let's hope they last this time out, as they make such a striking couple.
Trace Cyrus also revealed that his sister appears on a song called 'Shot in the Dark' by his new band Ashland HIGH. The song will appear on his next album.
Watch the Trailer for 'The Last Song'