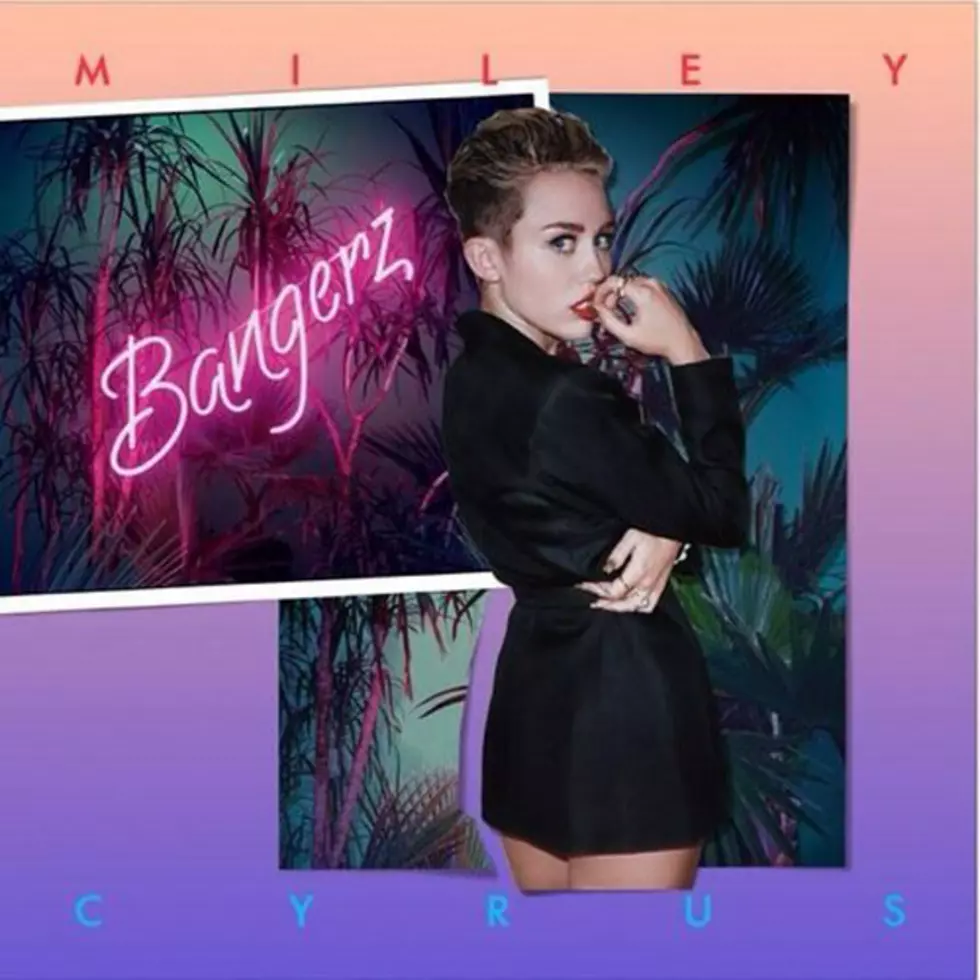 Listen to Miley Cyrus' 'Wrecking Ball' + See 'Bangerz' Cover Art
RCA
Miley Cyrus is back to her pop roots on 'Wrecking Ball,' a heartwrenching ballad that's about as far from 'We Can't Stop' as she can get.
The song, produced by Dr. Luke, is a sad one in which Cyrus laments a failed relationship. And in a case of art imitating life, in the track, Cyrus is sad that she tried so hard to force her way into someone's heart -- and it backfired. Rumor has it that's what's been going down with her on-again fiance, Liam Hemsworth, so the song pulls on the heartstrings even more if you've been following their relationship.
Cyrus channels her vocals from 'The Climb' as she wails, "Don't you ever say I just walked away / I will always want you / I can't ever lie / Running for my life / I will always want you / I came in like a wrecking ball / I never hit so hard in love / All I wanted was to break your walls / All you ever did was wreck me."
She gets even more telling in the bridge, where she sings softly, "I never meant to start a war / I just wanted you to let me in / And instead of using force / I guess I should have let you win."
It's an emotional ride and a more than welcome glimpse at the grill-sporting singer's softer side -- a side a lot of her fans miss ever since she went "urban." There's still old Miley in there!
But there's new Miley all over the 'Bangerz' cover art, which has a retro, almost 'Miami Vice'-type feel.
Listen to Miley Cyrus, 'Wrecking Ball'